There will be something to "see" and "touch" unveils at Apple Press Event on 7th March in San Francisco. This is the tag line which apple going to use to for its new release of Apple iPad 3.
You must be excited about the event because we all know Apple is going to launch its new iPad 3 in this event but we cannot wait till 7th march for the event so we try to figure out what could be new features which Apple will introduce in iPad 3. Apple iPad is the best tablet computer available in market and people wait for Apple's new products and soon they will see a new release of iPad 3 which is expected to be much better then iPad 2 and will blow competitors mind. Have a look at some expected features to come in new Apple iPad 3.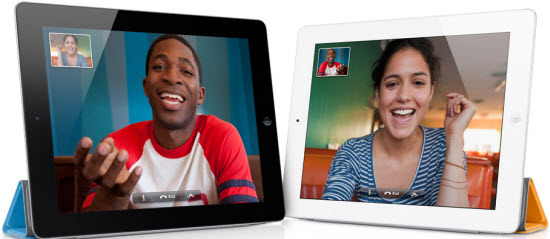 Apple iPad 3 Expected Features:
Faster Apple A6 Chipset– Apple was working on A6 chipset Processor with its iOS 5.1 beta so we can say that Apple may introduce its new A6 Chipset Processor on iPad 3. A6 Processor is going to be much faster than A5 and is expected to be Quad Core processor.
Retina Display – Retina Display technology is one of the most advanced display technology Apple Introduces 2048*1536 Double Density Display resolution more than this could be hard for human eye to recognize. Retina Display appears like the real picture and human eyes can't see better than this.
Siri– Siri the Apple most advanced Voice Controlled Assistant with artificial intelligence which any answer any of your queries, read your messages, updates your calendar entries, map your locations and helps you to organize your daily tasks.
Cameras– iPad 3 may have 8.0MP Rear Camera and 5.0MP Front camera. Apple upgraded front and rear cameras for better video chatting experience in Skype.
Better Battery– Apple may also introduce better battery life in iPad 3 or because of its higher processing power it's also saver the battery in tasks.
Expected Price- 16GB-$499, 32GB-$599, 64GB-$699 (Only Wi-Fi)
16GB-$629, 32GB-$729, 64GB-$829(Wi-Fi+3G)
Even though it is third generation iPad from apple but we are still not sure about 4G LTE Technology in iPad 3 it may be because of 4G LTE decreases the battery life or 4G LTE presence is low.