Being the owner of any company can be a time consuming position. Even CEOs have to attend meetings, provide direction and plan and approve major functions, leaving not much time for anything else. It's always great when there's a new program or piece of software that allows a hectic one to become a little easier; something that can provide some peace of mind in hectic times. Dell EqualLogic storage provides all of this and more. With a centralized storage system, employees and the like will never have to scramble to find the information again, allowing for easy use and convenience.
Companies rely on information to keep them running. Documents containing vital information about customers, employees, business statistics, and more are extremely important to a business's success. This is why Dell EqualLogic is great because you will always have all of your most important data right at your fingertips. A centralized storage system allows for easy access and monitoring. When you register through Webhosting.net, the storage environment you choose can be customized to your business, and will grow with you as your business's needs change. Another great feature of Dell EqualLogic storage is that it doesn't just store data and information, but also applications and software. However, there are many other benefits to this software that are bound to have you hooked if you aren't already.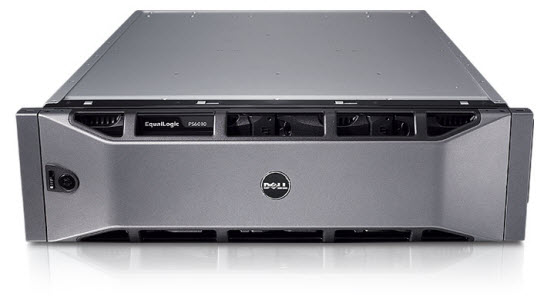 Webhosting.net's Dell EqualLogic storage options have many benefits to all businesses, big and small. These benefits include simplified management, high performance and low cost, and reliability. These are all keywords that, when mixed with a high-grade piece of software, can spell out many positive outcomes. Dell EqualLogic simplifies the storage process by implementing automated maintenance tasks so that you don't have to do them manually, thus directing your time at more important duties. The best part of it all is that this is being provided to you at a low cost while still being able to benefit from high performance data storage. It is also reliable in the sense that it will not disrupt your everyday tasks during times of maintenance or otherwise. This is important as many software applications can cause computers and programs to lag, especially during times when it is performing updates. We here at Webhosting.net take pride in providing a quality program that you can be proud to say you use.
With our Dell EqualLogic storage solutions, we strive to provide you with a customizable storage environment. We don't believe that pre-structured plans fit the needs of all businesses as each one has its own processes, values, and infrastructure, and are often at many different levels of growth and ranking. What might be perfect for one company may well be the exact opposite for another. This is why we allow customers to customize their storage environment based on their company's needs. Whatever they choose now can be easily altered later on as their business grows and changes, making this product efficient and intelligent.
When choosing the right storage solution for your company, make sure you turn to Webhosting.net. For over a decade, we have been providing quality services and applications to both big and small businesses. We pride ourselves in providing reliable and high-scale solutions, so much that we offer a 30-day money back guarantee if you aren't happy with the services we have provided – although, we doubt you'll be needing that. Customers rank us as one of the best, so contact us here at Webhosting.net today to find out how we can be your next storage solution provider with our Dell EqualLogic storage options customizable to fit your needs.