Many people don't know much about eBook readers and don't know why to use them. This article will tell you all about eBook readers and some good eBook reader devices.
Many of us love reading books and we read lots of books. Book lovers want to carry their books with theme even they go for holidays. Books are the best friend that's why books craze in not gone down in this technology world.
There is a problem with books it is difficult to carry and more difficult to carry more than one book. Some other problems of printed books are its costly and using lot of paper is bad impact on environment.
There is good substitute for printed books which is eBooks. EBooks are digital format of books which can be read on your computer or laptop. There are many formats of eBooks one of the popular format is PDF. The best part of eBooks is it's easy to share, you can zoom to make easy to read, cost less compare to printed books and no bad impact on environment.
There are some problems with eBooks too. People who read lots of book don't find convenient to read books on computer. Reading books on computer don't give feeling of holding book in your hand and it is not possible to carry your computer or laptop everywhere.
What is eBook Reader?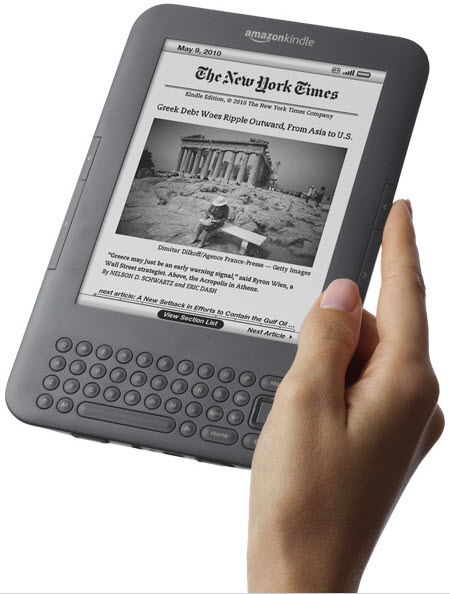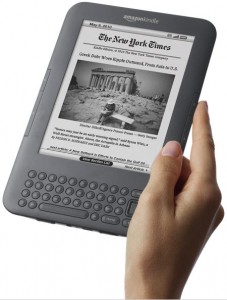 Solution for all the above problem is eBook reader device. These devices are the best alternative for printed books. Carrying eBook reader is very easy you can download lot of your favorite books in it can read when every you want. It's give feeling of reading physical book because it are compact and you can hold them in your hands like book and the best thing is that its display color. You can read books on them on bright sunlight too.
Now days many eBook reader devices available in market and many people compare them with tablet computers but it is not right. You can read eBooks on Tablets but eBook readers are just developed for reading eBooks. An EBook reader comes with technology which displays text as clear as a printed page. EBook reader battery life is much better then tablets some of the eBook reader batter life last up to 2 months on just 1 charge and eBook reader cost much less compare to tablet.
As there are many eBook reader are available in market but I am only telling about two most popular eBook readers.
Kindle is eBook reading device by Amazon and the most popular eBook reader. You can find over 550,000 books on Amazon to read. Kindle is power packed with 6″ Display, High-Contrast E Ink Screen with 50% better contrast with latest E Ink Pearl technology, Read in Bright Sunlight No glare, Only 8.5 ounces, weighs less than a paperback, A single charge lasts up to two months, store up to 3,500 books, PDF Reader with dictionary lookup, notes, and highlights. Amazon Kindle comes in three models – Amazon Kindle Wi-Fi cost $139, Kindle 3G + Wi-Fi costs $189 and Kindle DX 9.7″ screen costs $379.
NOOK is another most popular eBook reader. NOOK comes with 6″ touchscreen, battery life-read up to 2 months on just 1 charge, ultra-light and thin-under 7.5 ounces, largest bookstore with more than 2 million titles. NOOK features the most advanced E Ink Pearl technology. The high-contrast 16-level grayscale touchscreen displays text as crisp and clear as a printed page. NOOK comes in two models – NOOK cost only $139 and NOOK color costs $249.