There is always a discussion which mobile to buy between Apple iPhone 4 and Samsung Galaxy S II. It can be totally an individual choice.
Many people like iPhone because of its app store but Android App store is growing very fast and thousands of free apps are available on Android market. If you are planning to buy a phone among these but confuse which one to buy then here are 5 reasons why you should buy Samsung Galaxy S2 over iPhone 4.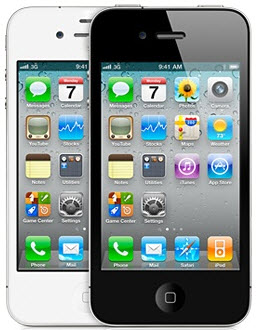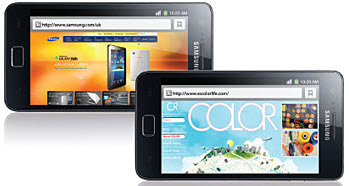 1. Display Size: iPhone 4 have 3.5-inch widescreen Multi-Touch Retina display and Samsung Galaxy S II comes with massive 4.3″ WVGA SUPER AMOLED Plus screen size. Galaxy S II display quality is much better than iPhone 4.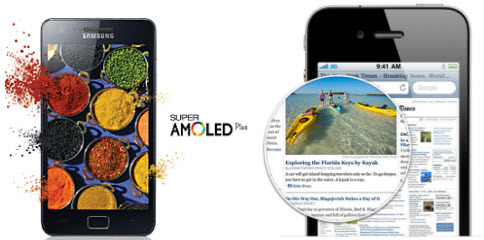 2. Weight: Galaxy S II is of 4.3" display and iPhone 4 is just of 3.5" display but iPhone 4 weights 137 grams and Galaxy SII weights only 116 grams lighter than iPhone 4.
3. Processor: Galaxy S 2 runs on 1.2GHz ARMv7 dual-core processor and iPhone runs on 1 GHz ARM Cortex-A8 single core processor. Again Galaxy S II is much faster than iPhone 4.
4. Camera: iPhone 4 offers 5 MP, 2592 x 1944 pixels, autofocus, LED flash primary camera and a secondary VGA camera for video calling. Galaxy s2 comes with primary camera of 8 MP, 3264×2448 pixels, autofocus, LED flash and 2MP of secondary camera. Another reason to buy Galaxy S II.
5. Apps: If you are thinking that there are less apps in Android market than Apple App Store read research2guidance.com research report which says that Android market will soon overtake Apple App store. 64% of the apps on Android Market are free to download.
There are many other reason why you should buy Samsung Galaxy S II like there is no MicroSD slot in iPhone 4 and in Galaxy S II you can expend memory up to 32GB, Galaxy S II offer talk time Up to 18 h 20 min (2G) / Up to 8 h 40 min (3G) and iPhone 4 just offer Up to 14 h (2G) / Up to 7 h (3G) of talk time.
Buy Apple iPhone 4
Buy Samsung Galaxy S II