Your entertainment list goes on increasing day after day. There are thousands of movies, TV shows, music and games out there which you would like to see at your own convenience. It is not always possible to download them or have a DVD for each of your favorite programs. The best solution would be to stream on TV and Roku Streaming Player is here to do it all for you. With Roku Streaming Player it is just easy to enjoy your favorite entertainment shows instantly on your TV.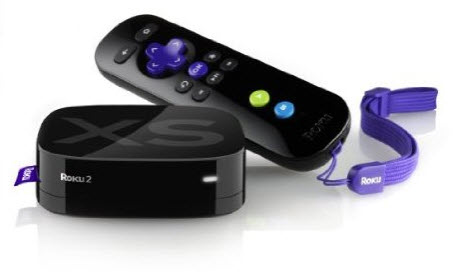 Roku Streaming Player is a small device capable of streaming movies, TV shows, music and other entertainment stuff to your TV through the internet. You can connect Roku directly with your TV and to the internet service available at your home to have an instant access to the streaming channels. Roku Streaming Player makes entertainment simple and instant for you. Roku has an easy-to-use interface coupled with a simple remote. All you need is to have a TV and a high speed internet connection. The built-in wireless and guided set up enables you to run the Roku Streaming Player in minutes.
Roku gives you the choice of a wide variety of entertainment channels. You can access and select them in the "Roku Channel Store". Roku Channel Store brings to you more than 300 entertainment channels showcasing thousands of movies, TV shows, sports, music, games, news and lots more. Most of the channels on Roku are free while for others you have to sign up first. For example, Crackle and Pandora are free channels. For Netflix and Hulu Plus you need to have a monthly subscription. What's more, Roku do not charge any extra fees for watching subscription-based channels. With Roku you can also play casual games like Angry Birds.
So Roku makes it really convenient to watch all your entertainment programs. You don't even require having a PC and is more entertaining than watching a DVD. Roku provides you with endless entertainment choices with no burden of extra monthly bills. You'll always have something new to enjoy. Roku Streaming Player is really cool and a "must-have" for every household.