In this post we have listed 5 Cool iPhone Cydia Tweaks these are the must have Tweaks if you really want to enhances the features of your iDevice. All these features your device do not have natively these are not even available through App Store you have to download it through Cydia (The Unofficial App Store for your iPhone/iPad/iPod touch).
Cyntact: when you open the phonebook of your iPhone and watching all the contacts without corresponding picture in front of their name you have to open a contact to view his or her picture. Your phonebook without photograph of contact seriously seems lifeless. Thank god there is cydia tweak out there to put life in lifeless phonebook of your iPhone.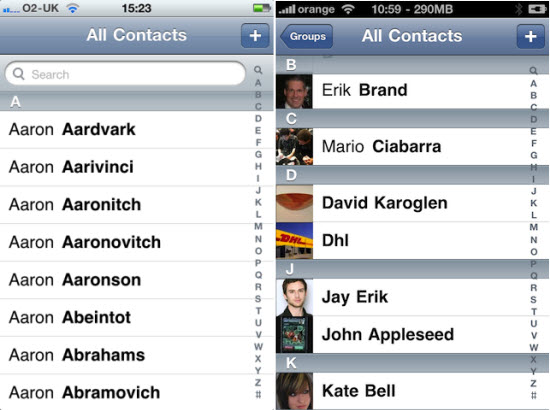 Cyntact put picture of contact right in front of their name which means you don't have to open a single contact to view its picture. Cyntact is a tweak developed by SaurikIT. LLC, which displays profile pictures in the contact lists.
To display a picture in the contact list, launch Phone.app, choose Contacts and select the contact. Tap Edit, press add photo, Take Photo or Choose Existing Photo, Move/Scale and then Choose.
Barrel: Barrel add fun to your icons now move through the Springboard pages in fun way there are so many options in Barrel to chose the way you want to move through the Springboard. This tweak adds a variety of Springboard transition effects like the famous rotating 3D cube effect. You can find the Barrel tweak through Cydia.
After Installation through Cydia it will there in your Phone Setting->Barrel->Mode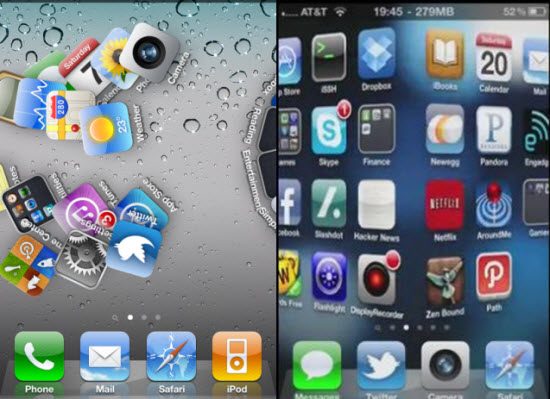 Android LockXT: Cydia Tweak which add android lock pattern in your iPhone unlock screen so it just not simple the "slide to unlock" now with this tweak you can add multiple unlock screen patters and you can even replace "slide to unlock" message to the customize text you want with Android LockXT. Not just the Android unlock patter you can select multiple unlock patters for your unlock screen with Android LockXT.
After Installation through Cydia it will there in your Phone Setting->AndriodLockXT->Pattern.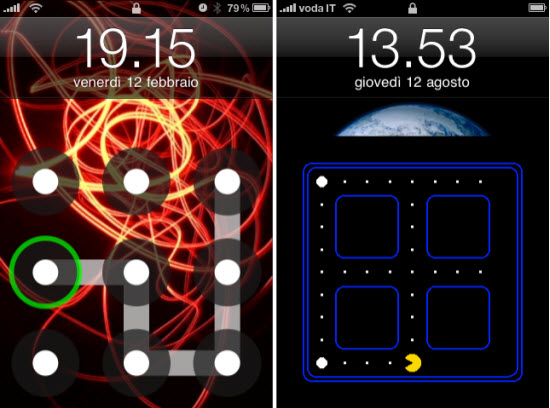 Winterboard: If you got bore with the basic theme of your iPhone you can change it with Winterboard offers you to select the third party theme for your iPhone. Winterboard is a third-party application developed by Jay Saurik Freeman which lets you completely customize your iOS Springboard. If you think you can change some component's look on iOS, there is a great chance that some theme or some UI tweak based on Winterboard has it covered.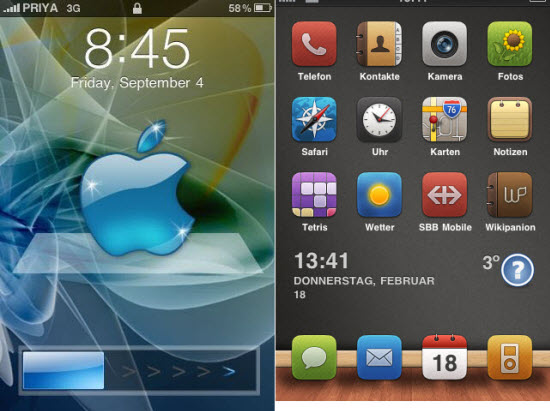 MxTube: MxTube is a Cydia Tweaks to download YouTube video right in your iPhone/iPod/iPad. MxTube is the easy to use it also offers you to download video in HD Quality or Low Quality depending if you just have 2G data connection and to download HD Quality videos might take some time so in this you also have the option to download the video in Low Quality or less in size.
MxTube is pretty easy to use just open the application tap the video name you want to download then there is an option of Download or Stream you can select from those if you want to watch the video online you can Stream it or if you want to download to watch it afterwards you can go for download option.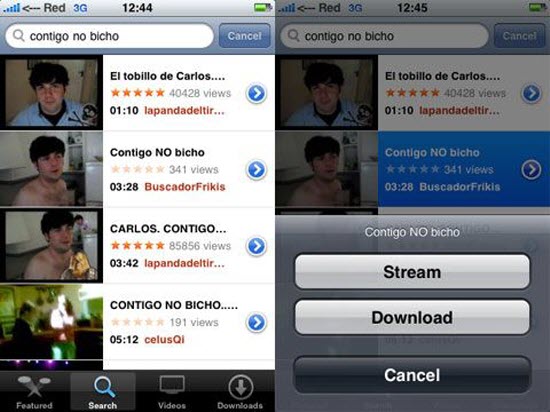 These Tweaks bring life to your iPhone/iPad/iPod Touch and if you got bore with your iPhone/iPad/iPod touch, I am sure you will again fall in love with your iDevice.