There are times when you want to type some text in the language of your choice on the web page, want to submit an online form or you may want to chat with your friends or require e-mailing them using your favorite language. There may be hundreds of such occasions when you would dearly love to use the language of your choice instead the default language for entering text. Now with Google Input Tools you can easily type in your own language whenever you want over the internet. Thousands of people are already using it.
Google Input Tools is available as a Google Chrome Extension. This is a free Extension and can be easily installed for Google Chrome from the Chrome Web Store. Google Input Tools gives you an extensive list of over 70 different languages from which you can choose the language in which you want to type your text. It provides you with virtual keyboards ready to type your desired content. You can switch to typing in a different language readily with just the click of the mouse and can also revert back to the default language again with the click of the mouse. You can also use Google Input Tools for direct transliteration and full IMEs for over 20 scripts.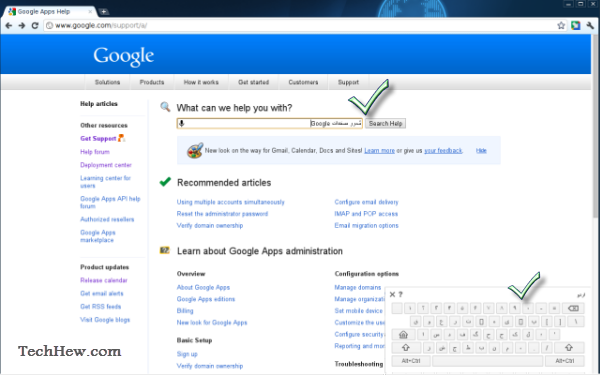 As soon as you install Google Input Tools, it would be available to you on the tool bar of the browser (Google chrome) screen next to the address space. You can then start using the extension from here. You have to click on the extension icon and then click on the "Extension Options" that comes up in the pop-up menu. A new screen would be displayed to you from where you can select your language and also the input tools. When you want to use an input tool you simply click on the extension icon, and then select your preferred language tool from the pop-up menu. Finally you have to click on the text box where you want to type on the webpage. When you are finished typing simply click on the extension tool and choose the "Turn off" option. It's that easy.
So Google Input Tools is a very useful extension for those who desire to use some other language while entering text over the internet. The occasions can be many when you want to express your feelings in your favorite language. Though it has some limitations such as it does not enter text inside Flash applications, inside other Chrome extensions, inside the address bar or on the Chrome Web Store but they can all be ignored considering its usability. So you can easily begin to type in your own language with Google Input Tools.