How many times have you lost your car keys just when you're in a hurry to get to work? In fact, they haven't been lost; you just forgot where you put them. Such situation can easily take fifteen minutes of frantic searching in the most impossible places, just to find your keys in a place you already checked few times. There isn't a human on this planet who hasn't lost something in the weirdest place (I once found my 'lost' phone in the fridge), but the technology era has a solution for every one of our problems.
If you often misplace some objects and that lack of awareness is your most irritating habit, then there are two things that can make your life easier: the ButtonTrackR and the Tile Tracker.
The ButtonTrackR: Never lose your keys again
The Button TrackR is a device with the size of a coin, which uses a smartphone application in order to track your lost objects. You can attach this tracker on any object, but also on pets and people if you want to know their location at all times. The device is connected to the smartphone through low-power Bluetooth that is enough to cover a range of 30 meters (100 feet). The app on your smartphone can track up to 10 Button TrackR devices at the same time, so you won't need to choose whether you would prefer to lose your keys or your cat.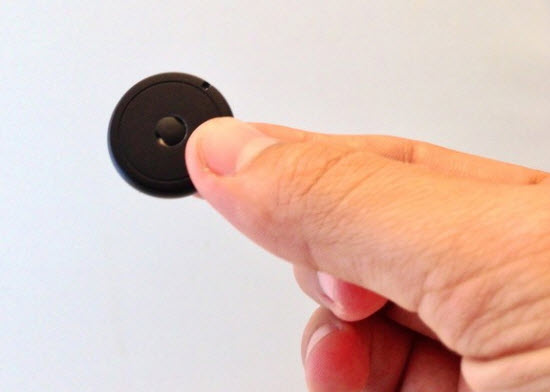 It is very easy to attach the Button TrackR to any item you want to track. It features a double-sided tape which is very secure, so the tracker won't go anywhere once you attach it where it belongs. You don't have to worry about the tracker running out of battery because it is powered by a new Bluetooth Low Energy technology which allows the battery to last for about one year, and once that period approaches, you will be able to replace the battery easily.
Other users of the accompanying app on their smartphones can also track the unique ID of a certain Button TrackR device, which can expand the search party by extending the potential search range. The information about the whereabouts of the tracker is sent to the cloud server and then it's passed onto the user who is searching for the item. This is as convenient as it gets!
The Button TrackR app has other cool features that add to its usefulness, such as a reminder that alerts you for the items you usually take out with you, as well as a cold/hot feature that indicates your distance from the object you are searching for. The app is completely free, and it works with several devices, including Android 4.3 devices, Samsung Galaxy Note 2, Samsung Galaxy S4, Android Samsung Galaxy S3, iPad Mini, iPad 3 and 4, and iPhone 4s and 5.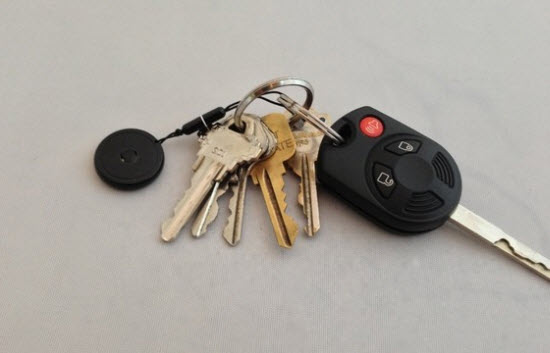 As for the Button TrackR, it will cost you $25, but you get a discount if you purchase more of them at once ($90 for 5 tracking devices and $40 for 2 of them).
Tile Tracker: Another easy way to find your lost items
Tile is another Bluetooth-enabled device that uses low energy in order to track your items. You can stick the sleek Tile Tracker to your laptop, and it won't make it ugly. In fact, the minimalistic appearance of this tracking device looks great on technology devices.
When compared to the Button TrackR, the Tile adds the social networking element to the package; since you can connect it to other mobile devices that have the app installed and that way extend the search party further than the usual limitations. Just as with the Button TrackR app, you can also use your Tile account to track up to ten such trackers.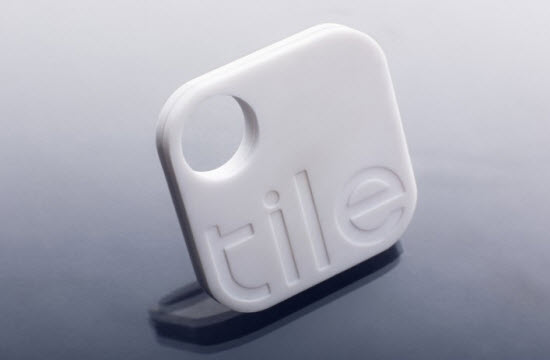 The typical range of 30m is extended by recruiting other mobile devices that use the Tile apps and sending signals to them in order to start searching for the same item. Although this may seem risky, it won't put your privacy in danger because the entire communication between the apps is happening in the background, and the users won't even see it. Nevertheless, you can share your Tile with your family members or other people you trust, so you can join forces in order to find the misplaced item easily.
This tracking device can be connected with different iOS devices, including the iPod touch (of 5th generation), iPad (of 3rd and 4th generation), iPad Mini, iPhone 4S and iPhone 5. If there is enough demand for this app by Android users, it has the potential to become available for them as well.
The Tile tracker works wirelessly with the help of a Bluetooth Low Energy connection. You can use the same device for one year, and you won't have to change the battery during that period. You will be reminded about the deadline one month before it expires, so you will always know that your tracking device won't fail when you most need it.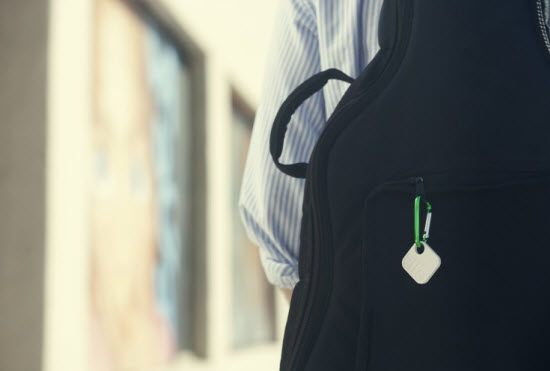 You can purchase one Tile for $18.95, but if you want to get more of them and save money at the same time, you can choose one of the packages that offer more than three Tiles with a discount.
Button TrackR or Tile? Which one to choose?
As you were able to see, both the Button TrackR and the Tile have very similar features. The biggest difference is that the Button TrackR allows you to use the tracking app on a broader range of devices, while the Tile app works only with iOS. On the other hand, the Tile is more affordable, so if you own an Apple device, that might be your better choice.
Both tracking devices have a sleek appearance, but the Tile has a cleaner design that might be more appealing to women, since it looks great when attached to their purses.
Bottom line is, whichever of these devices you choose to use, you will be relieved to know that you won't waste your time searching for misplaced items all over the house ever again, since now you can easily find them exactly where you put them.
About the Author: Sasha Moran has a degree in Linguistics. She is a writer at essay on time with a background in psychology, e-learning, and marketing.