Establishment of business in the internet is becoming a trend in the present business methodology. Branding your products and services at the right time with the right strategy can cause a greater impact in the growth of your business. In business perspective, online branding of a product is similar to introducing a product before a customer for the first time. The prominent advantage of online branding is that your physical presence is not required for the marketing process. All you need to do is to provide all the necessary information about the product and services in the web page of the company or product. Online branding is entirely different from traditional branding.
Today, customers are very well informed about the product before buying the same. They can obtain all the necessary details of the product, its customer feedbacks and reviews which makes online shopping more transparent. Company's active presence in the web can increase the credibility of the firm. Visibility of the product with a high reliability and accessibility in the web is essential for online branding. Creating an online brand is all about capturing the attention of web users. Today customer can directly purchase goods and products or avail the service directly from the company without any intermediate agencies. This helps to reduce the cost of product and services. For effective online branding one need to concentrate more on various aspects and tips to perform a healthy online branding are as follows: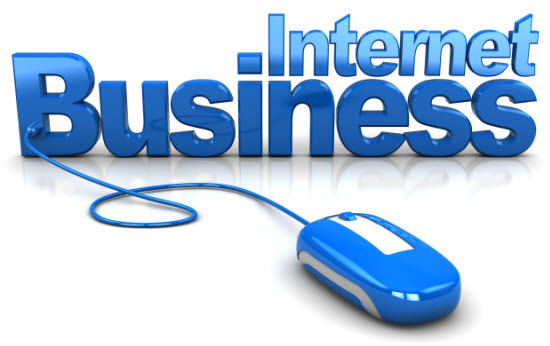 1) Choose your area of interest
The first step of online branding is similar to that of other business, choice of what kind of business. The area of expertise varies from person to person and hence the selection of the right business id an inevitable task. Choice matters the survival and growth of business. A wrong decision in the selection process can lead to a huge loss.
2) Conduct market research to know the target market
A detailed survey helps to give what the market demands, and this helps to flourish the business.
3) Outsource jobs beyond your skills
Individuals lack many skills, but are sometimes expert in particular areas, so the unknown jobs need outsourcing and it is the best way to run the establishment.
4) Keep your eyes on the competitors
Never ignore your competitors, no matter big or small competitors. You should keep your eyes on all your healthy enemies.
5) Find out the most important
You should be aware of the category of people who avail your service or buy your products. Finally, you should come out with the most important client category
6) Optimize your website
Basic need for an online branding is a website and all your business process and transactions are through websites. So you have to perform regular updates upon your site and thus optimize your website for a successful branding.
7) Hold your hands with social media
Social Medias and networking sites can help to add your firm's publicity and thus you have to utilize its maximum for the growth of your business on the web market.
8) Ensure the delivery of good quality products
Quality of your products and services must be kept at a higher level because any mishap in the trading process can spread like a forest fire.
9) Press release Marketing
Whatever marketing strategy you follow, press release marketing gives a greater impact.
10) Concentrate on Video Marketing
Advertisement with appealing videos and visuals helps to increase the publicity.
11) Set out your own blog
Blogs are the major source of transparent information about various topics. So to maintain a good blog can help to improve your business.
12) Introduce unique schemes and offers
Beginners need to introduce many new schemes and offers for imparting their products into the market.
13) Never ignore any enquiries
It is very important to follow all enquiries that come to you, and this leads to give you a business.
14) Keep positive approach
You should handle all situations that come in your business with a positive approach. A careless and negative approach can lead to a crisis
15) Conduct routine assessment
Systematic assessment strategies need to implement in the administration for analyzing your ups and downs in the business
16) Promote the best in you
Always give more preference for best products and services that you give to the market.
17) Protect yourself from social media hijackers
A great threat for online branding is the hijackers and hackers. You should regularly check your web activities to prevent hacking and theft of your data.
18) Take feedback as advice
All your customer feedbacks should be heard. It is a must to act upon the most demanded feedback.
19) Create a memorable brand name and logo
Brand name and logo are an important factor for a successful business. So you should find out a unique and memorable logo. Simple brand name and logo are preferred.
20) Always keep freshness
People prefer fresh and new products. So always, keep freshness by changing the outlook of your webpage and products
21) Don't agree with other people
Opinions of other people must be avoided, and you can think upon each option and implement the right one for the growth of your business
22) Learn from each situations
Always take every moment and processes as a source of learning. A Continuous learning helps you to improve a lot in your business.
These are some of the steps to establish your own brand. Enthusiasm and positive approach towards every situation can help a small brand to grow. At the same time, carelessness in activities can lead to the decline of companies. Online branding is a futuristic way of marketing and selling of products and services with less people involved in the business process. A customer can directly get all his requirements from the company directly; thereby avoid duplication and price rise. Online branding is quite easy if you are willing to work with all your mind and brain. Let's wish a great success for all new comers into online branding.
Author bio: James is an experienced SEO expert who works in a reputed SEO company in UK. He also uses his techniques for reputation repair and is enthusiastic about learning better strategies that can help the businesses better for getting better reputation online. (Guest Post)