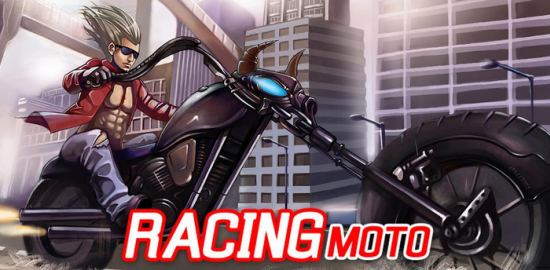 Racing Moto is a simple, robust and fast paced racing game where you can weave in and out of traffic. It becomes quiet hard and also exciting as you progress. Eventually motorbike gears up to such a speed that takes you out of the real world. It's a fast paced motorbike game that accelerates when you tap on the screen.
To play Racing Moto you just have to tilt the screen in right direction and to accelerate the speed you need to tap on the screen. It has a very good sound quality and the graphics are great. You enjoy beautiful view during the journey – desert, city, bridge, sea and forest!
At the start of the game you can take test drive of the bike along with the feature of guidance. You can choose different bikes but the option of choosing bikes comes only after you cross certain level of points. Moreover it also maintains score history. It also has a speedometer at the bottom, indicator light and your current score on the interface.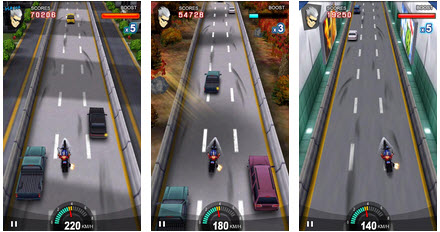 The best part of Racing Moto is it's FREE. This game requires Android 1.6 and above. You can download this game from Android market.