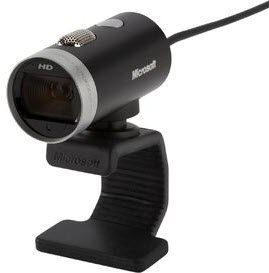 The all new Microsoft LifeCam Cinema 720p HD-Webcam is a 720p HD web cam which captures true HD videos at up to 30 FPS.
The device harbors a High-precision Glass Element Lens which gives sharp and crisp videos along with auto focus to give sharp images. Designed by the world's largest software developer, the device is a beautiful aluminum design with sleek styling. Needless to say, Microsoft has done well with its name and the product stand high in the standards of the company. But still, the device is missing some of the desired features.
The sleek telescope-like design of the cam is supplied with 6-foot USB cable which is permanently attached to its back. Though the length of the cable is long enough but I would have liked it more if it would have been a little bit longer. Anyways, with so many nice features, this can ignored well. The supplied rubber base stand is very flexible and can be bent in more than one shape and you will definitely feel happy to bend it like 'C', 'L' or 'S'. Moreover, the cam can be mounted on almost every type of desktop LCD monitors and found a little more stable than its competitors.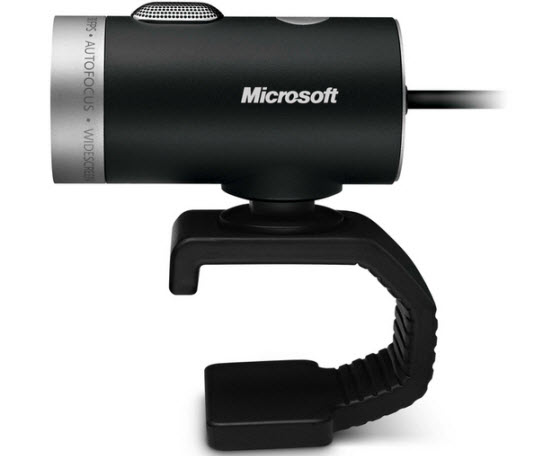 In addition to this, a digital microphone is provided with noise cancelling technology which improves the quality of speech a lot. The aluminum body not only reduces the weight but also make it more durable. Moreover, with this device Microsoft is the first to offer both Widescreen and HD capability as it produces videos up to the resolution of 720p.
The LifeCam Cinema works well with AIM, Windows live, yahoo messenger and Skype but to experience a true 720p HD you must have a real fast machine. So in order to see the zenith of its performance, your PC must have a multi core processor running at 1.6GHz or higher. The memory requirements are tight as well which is 1 GB of RAM at least along with 1.5 GB of free disk space and obviously 1 USB port to connect it to your PC.
Though the LifeCam is rich in quality features but there are some setbacks also. For example, it's really good that the microphone picks up the lowest possible sounds and also uses noise cancellation technology but this result in a very high pitch tone, which many of you may not like. Moreover, though the device is very portable yet it doesn't work with Macs and for some internet chat features it requires Internet Explorer 6 or higher. Microsoft LifeCam Cinema cost $79.95 which can be justified with its features.