Now go anywhere no need to carry all your personal data or collections with you. With the powerful functionality of synchronization of the documents over the web you can access the contents while sitting anywhere. Besides syncing the contents of your PC now you can sync the contents to your Windows phone with this Zune software which is supportable for Windows PC and MAC OS.
Developed by Microsoft Zune software is syncing software through which you can sync the contents of PC to your Windows Mobile and carry all the documents wherever you go. You just need to install the Zune software into your Windows PC, the software works for the Windows XP Service Pack 3 and above. For MAC OS On you'll use a program called Windows Phone 7 Connector, which is available in the Mac App Store.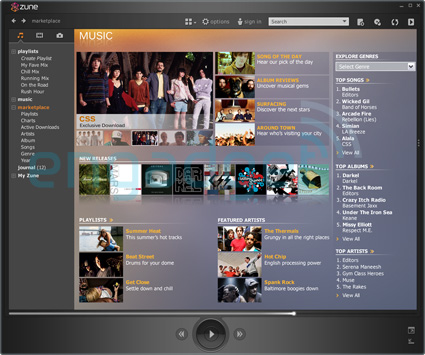 What is Zune software and why you should install it on your PC?
When somebody is talking about Zune he may be referring to the Zune player, Zune app, Zune marketplace Zune music Pass or Zune software. But in particular if you say about Zune software then it is a free program that you install on your computer. It's a media jukebox and an important link between your phone and PC. With Zune software you can play and manage your music and video collection.
Benefits of Zune Software:
With Zune software you can download stuff (such as music, videos, movies, TV shows, podcasts, apps, and games) from Zune Marketplace to your computer.
Sync your stuff between your PC and your phone which includes the music, pictures, videos, movies, TV shows, and podcasts on your computer that you want to copy to your phone.
Moreover you can update your phone software to get new features, performance enhancements, and others.
You can also use it to rip audio CDs, import an iTunes library, and find out what music your friends are listening to.
You can sync the contacts, email, and calendars just by setting up an account on your phone and after that you can set up a Windows Live, Google, or Microsoft Exchange account your all stuff will be synced automatically from the cloud.
Thus you can download the Zune software for FREE to sync your all data between PC and windows mobile 7. With powerful features and functionalities it will be the great utility software to use for. If you are Mac user then you can sync your data with Windows Phone 7 Connector for Mac.
Download Zune for Windows
Download Windows Phone 7 Connector for Mac