The much awaited Sony Xperia ZR has been finally announced. The new Smartphone comes with an amazing water resistant capability and is able to take photos and videos underwater. Sony has further declared that Xperia ZR would be available soon throughout the world, starting from Q2 2013, but has not yet disclosed its pricing.
One can easily say that, with Xperia ZR, Sony has added a new dimension to Smartphone innovation. Seeing its features and performance, Sony Xperia ZR can be regarded as one of the best high end Smartphone in the world.
As already pointed out, the main highlight of Sony Xperia ZR is its high quality water resistant capability. Sony Xperia ZR can be termed as one of the best water-proof Smartphone in the world. You can keep it submerged under fresh water upto a depth of 1.5 meter continuously for 30 minutes. It is capable of taking full-HD pictures and videos under water with a rating of IP55 / IP58.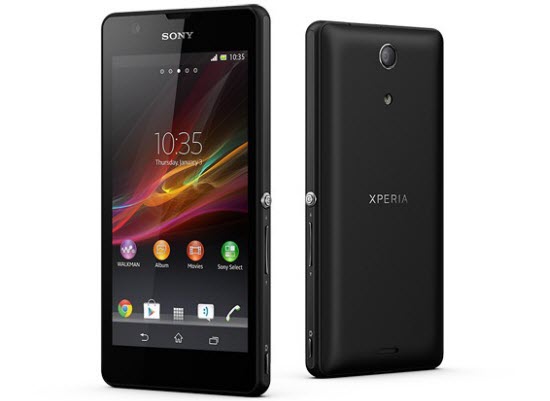 The Smartphone comes with a 4.6-inch full HD display screen and gives 720 x 1280 pixels of resolution. Sony Xperia ZR has been powered by Qualcomm Snapdragon S4 1.5GHz quad-core processor to give you superb and awesome performance. The phone runs on the 4.1 Jelly Bean Android Operating System and supports a RAM of 2GB. Its internal storage capacity is of 8GB which can be extended upto 32GB with the help of micro-SD Card.
Sony Xperia ZR comes with a rear as well as the front-facing camera. It has a 13MP rear camera with the auto-focus capability and provides a digital zoom of 16x together with other features, as well. The Smartphone also sports a VGA front facing camera. Xperia ZR has been equipped with a dedicated camera button which you can use even when the phone is locked. Together with these features, Sony Xperia ZR comes with NFC functionality and is also capable of LTE 4G.
All-in-all, Sony Xperia ZR pushes the boundaries of Smartphone usage. With Xperia ZR, you get to experience the leading technology of Sony and the highest quality of water resistant. Sony Xperia ZR delivers an awesome, thrilling and never before Smartphone experience.
Specifications of Sony Xperia ZR
4.6-inch HD Screen
Resolution: 720 x 1280 pixels
Processor: Qualcomm Snapdragon S4 1.5GHz Quad-Core processor
OS: Android 4.1 Jelly Bean
RAM: 2GB
Internal Storage: 8GB
Rear Camera: 13MP
VGA Front Facing Camera
Connectivity: Wi-Fi, Bluetooth 4.0, GPRS, EDGE, 3G, LTE, GPS
http://www.youtube.com/watch?feature=player_embedded&v=h1a7KjdUqmA