Sony Launched its new Android phone in its existing range of Xperia Series The new Sony Xperia Sola this phone features a lot new technical widget and really innovative in design and it is also a budget friendly.
Sony Xperia Sola key feature is it has new "Floating Touch" Display it allows you to navigate your finger few millimeters away from the screen to browse the web or to control you phone and most amazing technology is SmartTags powered with NFC (Near Field Communication). SmartTags allows you to customize your phone setting and profiles from just touching the SmartTag and it's done without even touching your phone it works like magic.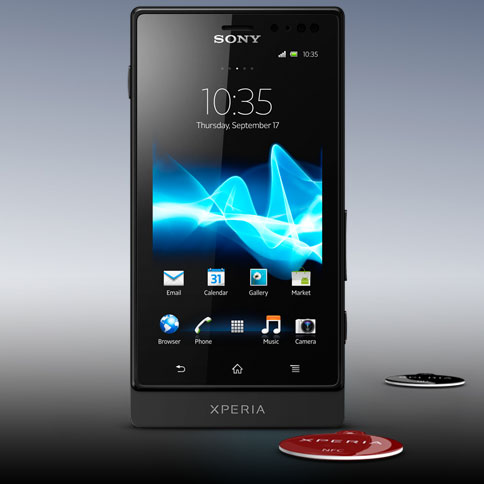 Sony Xperia Sola Features:
Floating Touch: Sony Xperia Sola is a lot easier to control or browse the web with new Floating Touch technology. You just cross your finger few millimeters away from the screen so while browsing every link is clearly visible to you and you will never open a wrong click accidently.
SmartTags: SmartTags is a new technology works on NFC. It works like magic you just need to tap Sony Xperia Sola with one of the included SmartTag it will automatically change to your custom setting and profiles. Like you have a SmartTag for your car now whenever you hop in the car with a single touch Sony Xperia Sola Active all the setting which you need like Active GPS, Bluetooth, Open Google Map App. So Sony Xperia Sola makes your life easier with SmartTag.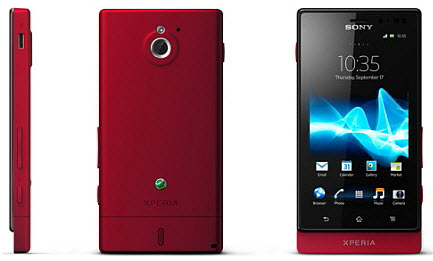 Faster Responsive Camera: Now never miss any moment with more responsive camera of 5.0 MP of Sony Xperia Sola. Camera of Xperia Sola goes from sleep to snap in the blink of an eye. Just over a second actually. So you can keep the magic from the moment.
BRAVIA Mobile Engine: High Quality Display on the razor sharp 3.7" Reality Display with Mobile BRAVIA Engine not just the screen multimedia screen enhance with crystal clear tones with 3D surround sound audio through your headphones and you'll feel part of the picture.
Sony Xperia Sola Specifications
Display: 3.7" TFT
Camera: 5.0 MP with LED Flash
Weight: 107 g
Operating System: Android v2.3 Gingerbread (upgrade Available for Android v4.0 Ice cream Sandwich)
RAM: 512 MB
Processor: 1 GHz Dual Core
Internal Storage: 5 GB
Expandable memory up to: 32 GB
So, Sony Xperia Sola is bundles with lots of great and fun apps which you will not get in any other Android Phones all these exclusive features make the product best in class. The technology like NFC SmartTags is good but what about the floating screen it does seems to make sense if you are able to control your screen from just few millimeter away then why not just touch it and control this feature will be more productive if they would have been able make the phone which could control from few more millimeter away from the screen.