Samsung Electronics has finally launched its much awaited next generation Android Smartphone, The Samsung Galaxy SIII, at an event in London's Earls Court Auditorium on this Thursday. Samsung Galaxy SIII is the successor to the 20 million selling S2 Smartphone from Samsung. It will be available from 29th May in Europe and later all over the world. It has been endowed with the status of being the official phone of the London Olympic Games. Samsung expects Galaxy SIII to outperform the sales of its predecessor SII, the best selling phone in the world in 2011.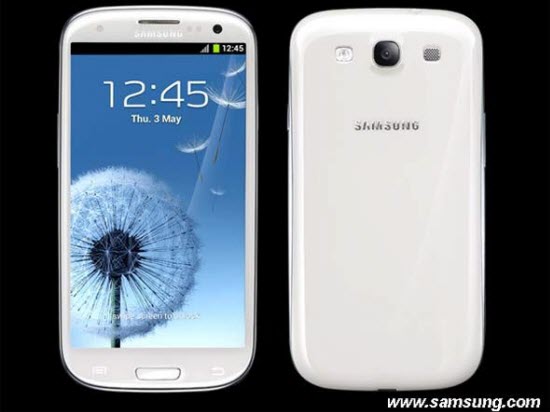 The introduction of Samsung Galaxy SIII has taken the Smartphone market to a new level. Samsung Galaxy SIII is designed in an extremely slim style and presents numerous innovative and intelligent features to make the day to day life of the users easier and smarter. Galaxy SIII truly manifests its punch line, "The Smartphone Designed for Humans and Inspired by Nature".
The Samsung Galaxy SIII has the latest and the powerful Android™ 4.0, Ice Cream Sandwich OS and has a default user interface as TouchWiz Nature UX. With Its 4.8 inch HD Super AMOLED display you can get a whole new and better viewing experience. The phone has a powerful Exynos quad-core 1.4 GHz processor and comes with 1GB of RAM. It gives a storage capacity of 16GB to 64GB and an expandable MicroSD card. You get 8MP camera and a 1.9MP front camera with a whole range of superb camera features. It offers Wi-Fi, 3G and Bluetooth and has 2,100mAh battery. The weight of the phone is 133 gm and all the features are packed in just a thickness of 8.6 mm.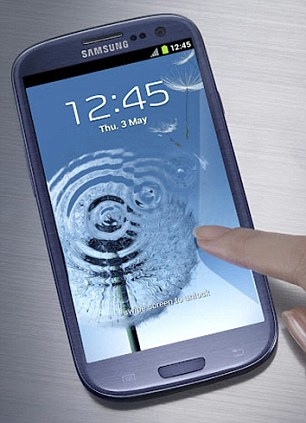 Samsung Galaxy SIII has been provided with some unique features such as SmartStay and S Voice. With SmartStay Galaxy SIII is able to track the eye movements of the user making it an intuitive and intelligent device. Whereas S Voice will enable the users to give voice commands and so help get several tasks done from Galaxy SIII. Presently Galaxy SIII would be available in two color variants of Pebble Blue and Marble White.
Samsung Galaxy SIII has been the much awaited phone launch of this year. Boosted with the super sales of Galaxy SII which has already made Samsung the leader in Smartphone category, the coming of Galaxy SIII has much more expectations and banking on its superb set of features, it should likely get a thundering response from the customers worldwide.