You must have heard about Google Redirect Virus and many of you might have got infected with this computer virus. Do you know what kind of virus is this? It is a special kind of virus which changes the search results in the Google search; suppose you are searching for anything on the net and on clicking the related search item you get redirected to the harmful website.
It is not the problem in the search result but the problem is due to the Google redirect virus which got installed on your PC. These viruses not only redirect to the harmful websites but also install spyware, malware or viruses onto your computer without your permission. It becomes quite difficult to remove these kinds of silent but highly dangerous viruses. It's just an example you will find plenty more.
So to overcome these kinds of problem Kespersky developed a product TDSS Killer which is a free utility from Kaspersky Labs to deal with these kinds of viruses and scans your computer for rootkits, bootkits and hidden services.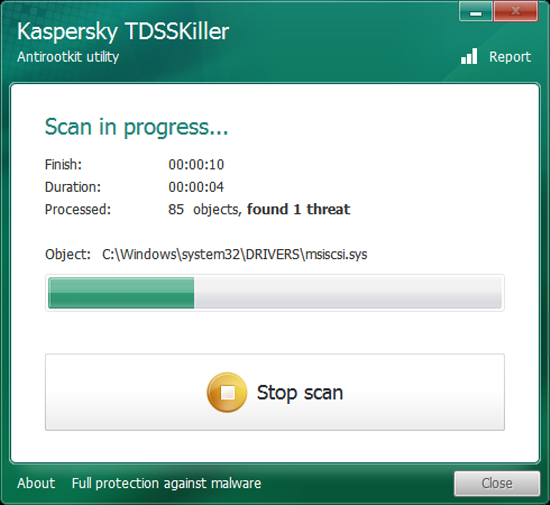 Kespersky TDSSKiller removes malware belonging to the family Rootkit.Win32.TDSS and protects your computer from these kinds of hidden and silent malwares.
About TDSSKiller
This Kespersky TDSSKiller is a great antirootkit utility which searches for the unidentified and hidden malwares which harms your system and affects your search results. The interface of the software is easy to implement with start button at the bottom to start the scanning and you can easily install the software.
The antirootkit utility searches for the malicious (the malware that has been identified) as well as for the suspicious (the malware that cannot be identified) objects. When the scan is over, the utility outputs a list of detected objects with description. After the removal of the harmful objects the TDSSKiller asks for the system reboot.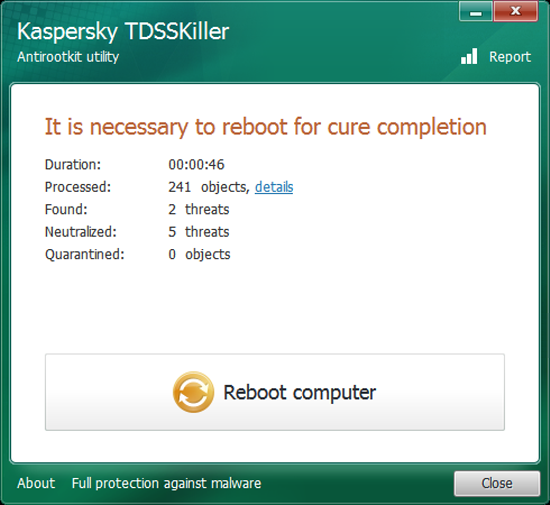 The software searches for any possible silent and hidden malwares which might be reproducing themselves somewhere inside your computer system and protect from infections. It's a great FREE utility software to install on your system to make it secure from the malicious attacks.