Find annoying to open Facebook, Google + accounts by going to the app section of your phone, then just install these widgets on your Android phone. Widgets display the regular updates on the home screen and you need not to click every time to see the latest updates on the Facebook wall or on other social media sites.
Nowadays everyone wants to remain connected to the social networking sites 24 x 7 to stay in touch with friends. Some people also find it as the necessity of their life so to make their task easier Android developers have developed some widgets related to social media which will bring latest wall news on your home screen automatically.
Below is the list of social media websites widgets which you can install on your Android device to stay connected with the world.
Facebook the top most social networking provides a widget for the Android users. The Facebook widget allows you to share and stay connected with your friends in Facebook. You can share status updates from your home screen, chat with your friends, check out your News Feed, watch videos, review your upcoming Events, look at your friends' walls, upload Photos, share links and check your Messages using this widget.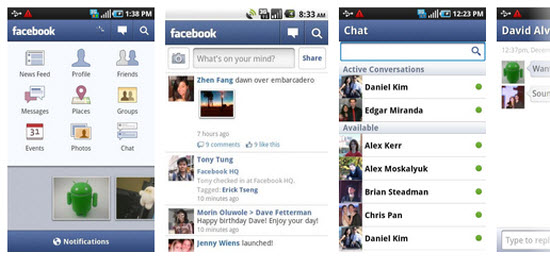 Google + the new social media space for the world have developed a mobile widget for the Android users to remain in touch with the network friends. Widget features Circles to let you share the right things with just the right people. You can visit the stream to get updates from your circles or see what people are saying nearby, upload videos and photos to your own private album on Google+, message anyone belonging to your circle and the most important you can start your mobile Hangouts which allows you to video chat with up to 9 friends while you're on the go.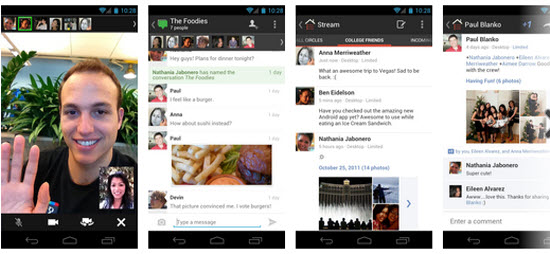 Now tweet your friends using the Twitter widget and even follow your interests. With this widget you can instantly get updates from your friends, industry experts, favorite celebrities, and what's happening around the world. You can get the real-time search which reveals breaking news, while trending topics and maps show what's happening now around the world. Widget Features are: Browse interests, Find & follow friends, Tweet, Retweet, Favorite, Direct Message privately with your followers, share photos, videos and web pages, real-time search, view maps, trends, and follow.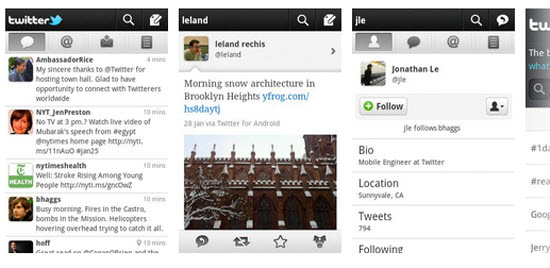 Foursquare Widget helps you explore the world around you, keep up with friends, get insider tips, and unlock discounts and rewards. You can easily tell friends where you are, share pictures, get their comments and get insider tips. You get number of places which offer discounts and freebies to foursquare users, and you can earn points and badges for doing the things you love.
The unique feature of FourSquare allows you to switch to Facebook or twitter account just by clicking on the settings screen.