The popular game Angry Birds is finally came to web. Angry Birds game is available on almost all platforms. You can get Angry Birds for iOS (iPad, iPhone etc), Android, Windows, Symbian, Mac OS X and now for web.
The Angry Birds is available on Chrome Web store which can be played for free. Angry Birds can be played on any browser which supports HTML 5 (Now Almost all browser supports HTML 5) and Flash.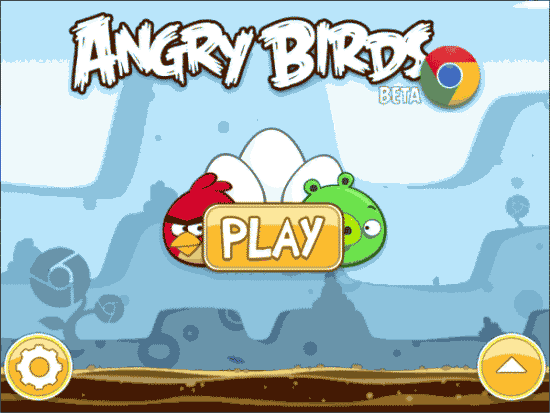 Game Story
The survival of the Angry Birds is at stake. Dish out revenge on the green pigs who stole the Birds' eggs. Use the unique destructive powers of the Angry Birds to lay waste to the pigs' fortified castles. Angry Birds features hours of gameplay, challenging physics-based castle demolition, and lots of replay value. Each of the 70 levels requires logic, skill, and brute force to crush the enemy.
You can install Angry Birds from Google Chrome Web Store
To play Angry Birds on all other browser which supports HTML 5 and Flash use this link to play this game directly. http://chrome.angrybirds.com/
Angry Birds Rio for Nokia Symbian^3
Angry Birds Rio for Android