Antivirus is the must have software for any Windows computer. Now days we are always connected with web and virus threats are increasing. Without using any antivirus software we are inviting viruses to our computer. There are many free antivirus software available which can protect your computer from viruses.
Computer Virus are programs which can destroy files stored in our computer it can corrupt Windows. Viruses can gain access our sensitive data like online banking password, credit card details etc. Antivirus helps us by blocking virus attacks to our computer and finding and deleting virus's stores in our computer. There are two types of antivirus software available paid Antivirus software and Free Antivirus Software. Paid antivirus software are backed by regular updates, many software features and support.
It is not important that only paid antivirus software can protect your computer and comes with regular updates. Today there are many Free Antivirus Software available which can protect your PC and give you all features as paid software. These days many people protect there computer just by free Antivirus software. Here are 6 free antivirus software which are as powerful as paid antivirus software.
Best Free Antivirus Software for Windows
1. Microsoft Security Essential – This is my favorite free antivirus software, I am using this antivirus from past few time and found it as great as paid software. Microsoft Security Essentials provides real-time protection for your home or small business PC that guards against viruses, spyware, and other malicious software. For me its is must have free antivirus software.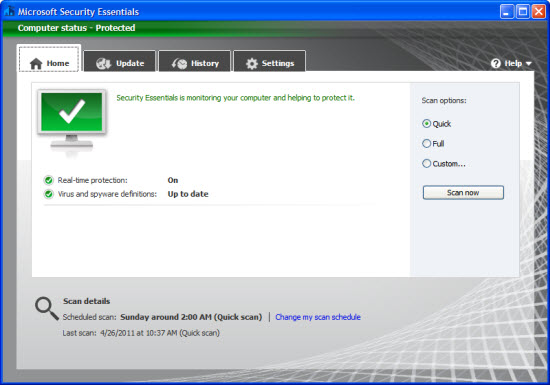 2. Avast Free Antivirus Software – My another favorite free antivirus software. avast! Free Antivirus often outperforms our competitors´ paid-for products in independent tests, leading in both security features and scanning speed. In fact, AV-Comparatives.org rated avast! 5.0 the fastest out of 20 antivirus programs!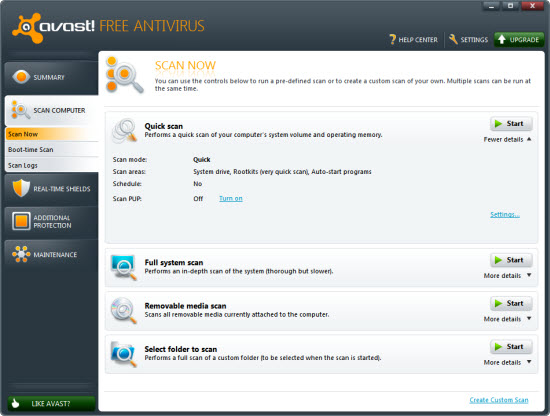 3. AVG Free Antivirus Software – AVG is mosted popular and downloaded free antivirus software. Whenever it is think about free antivirus AVG comes first in mind. AVG LinkScanner is real-time protection. AVG Smart Scanning works while you're away and runs in low-priority mode when you return. Stay protected on social networks with AVG Social Networking Protection.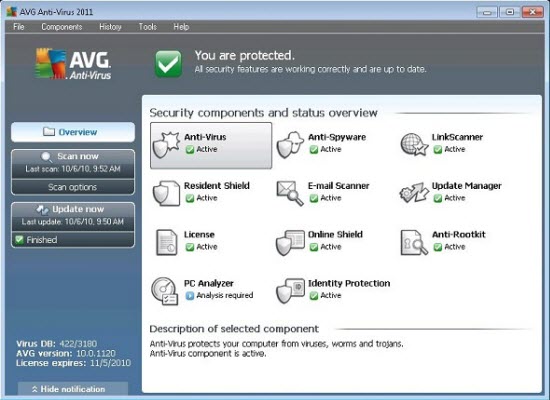 4. ThreatFire – Will your antivirus software catch the latest malware that just came out today? In most cases, no, because it simply does not know how to detect it yet. But ThreatFire's ActiveDefense technology does, and has proven to provide up to 243% more protection when combined with traditional AntiVirus products. ThreatFire features makes it one of the best free antivirus software.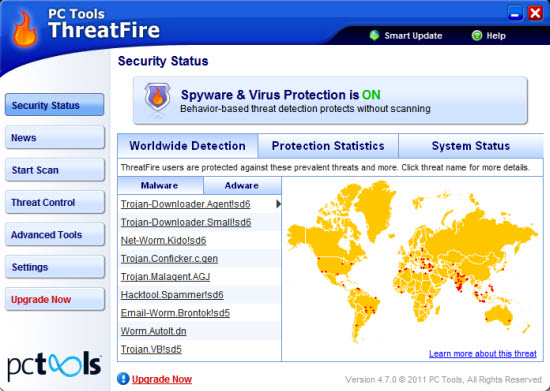 5. Ad-Aware Free Internet Security– Ad-Aware Free Internet Security is free antivirus software with features like real-time protection, advanced Genocode detection technology, rootkit protection, automatic updates, and much more — to ensure that you have the power to protect yourself online.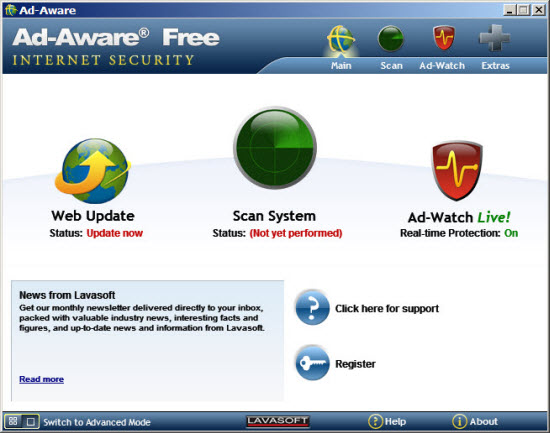 6. Avira– Avira one of the most popular Free Antivirus Software. Avira protects your computer against dangerous viruses, worms, Trojans and costly dialers.