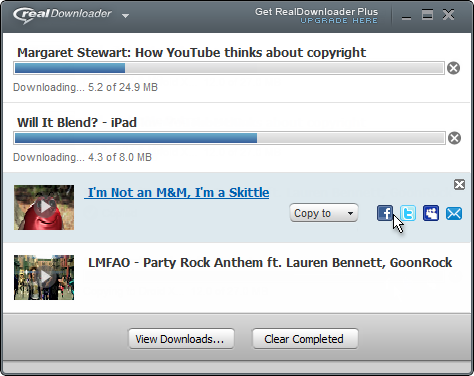 If you are searching for video downloading software then your search can end at RealDownloader. RealDownloader is video downloading software which can download videos in one click.
RealDownloader is one of the quickest online video downloader for Windows. You can download multiple videos at a time. When you install RealDownloder it integrates with Internet Explorer, Google Chrome and Firefox and when you watch a video it will show "Download this video" link in the right side of the video and in one click it will download that video.
It's very easy to use and you can view downloaded videos in default video software installed on your computer. If it can't find supported video player for downloaded video it will give you the option to download a free, add-on video player.
RealDownloader gives you option to share your downloaded video link with your friends on Facebook, Twitter, MySpace or via email.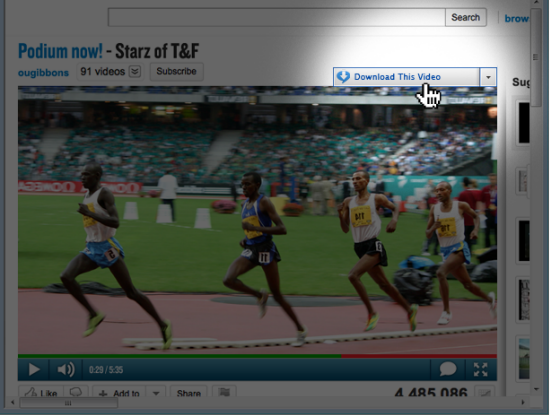 There is a premium version RealDownloader Plus which accelerates download speed up to 200%, converts videos to audio, download videos straight into your iTunes library, transfer videos to and from mobile devices including Blackberry, Android and Windows smart phones.
I used this software and found very easy to use. Its one click download feature is great starts download without any delay. When download is completed you can view video in one click. I will definitely recommend RealDownloader as your default video downloader.
Download RealDownloader Free