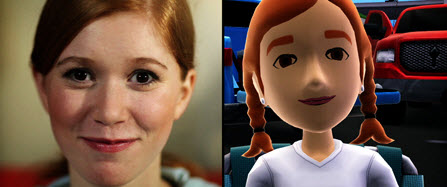 Microsoft has released Xbox Avatar Kinect which let you chat with your friends in interactive way using your avatar. This chat forum allows you to chat with up to seven other friends.
You can personalize avatar and chat in 24 virtual stages ranging from a late-night talk show set to outer space to a sports tailgate party. Your Kinect's camera tracks gestures and facial expressions – eyebrow raises, smiles, belly laughs and all.
This interactive system will change the way you chat with your friends. Kinect for Xbox 360 do not require any controller and on Avatar Kinect it collects your facial expression, head, and arm movements. When As you talk, frown, smile, or scowl, your voice and facial expressions are enacted by your avatar.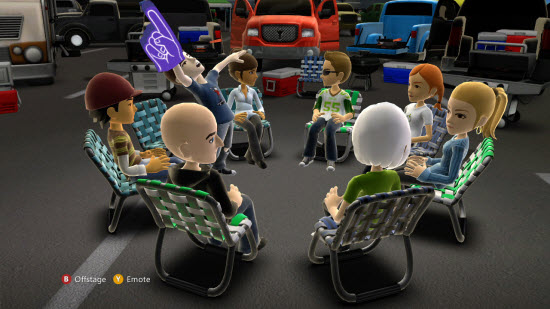 Microsoft Startup Business Group manager Eric Lang says "Avatar Kinect and Sparkler are fun, creative experiences that allow consumers to get a sneak preview of cutting-edge Kinect technologies today instead of waiting until it's in full-blown games,".
Avatar Kinect is currently available for free download (659 MB). You can download it from Fun Labs hub on Xbox Live. You must download Avatar Kinect as soon as possible because after September 8th it will available only by Xbox Live Gold account.
After a week Kinect Sparkler will be available which lets players use their fingers to draw sparkling lines that whirl glowing, gold stars in front of, behind, and around 3-D photographs of themselves.
Watch Avatar Kinect Video