Now don't get entangled while plugging your laptop to your home theater to listen the blast of music. Technology has changed the world and is constantly endeavoring to lessen your physical effort. Last decade has already made some mind blowing changes in the world of entertainment and now you can listen to your laptop's favorite music via your home theater speakers that too wirelessly.
Convert your Speaker into Wireless Sound System with Logitech Bluetooth Adapter the brand known for its high class unique styling gadgets now introduces you with its wireless Speaker adapter which enables you to turn your favorite speakers into a wireless sound system. Logitech Wireless Speaker Adapter for Bluetooth audio devices uses Bluetooth wireless to stream music or other audio from your PC, Smartphone or tablet. The price of this fine quality and high tech device is USD $39.99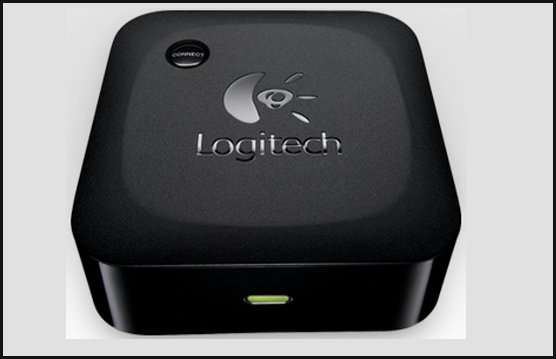 Now you can connect your laptop, tablet or even mobile phone to your home theater speakers without using wires. You just need to connect the adapter with the speakers and install the software in your device. The inbuilt Bluetooth adapter will synchronize your device with the adapter which is connected to your big speakers and will play the loudest of music from your device. You can watch movies and play games with the surround sound of your home theater.
The main features of the Bluetooth Adapter are:
Bluetooth connectivity: It provides Bluetooth connectivity to connect your Bluetooth device with the speakers of your home.

Wireless audio: Listen to music or other audio from your Smartphone or tablet on your favorite speakers with better sound quality than you can get from built-in speakers.
Simple setup: The software installed for Bluetooth configures your Logitech Wireless Speaker Adapter to work with your Smartphone or tablet or laptop.
Freedom of choice: There is no restriction that you have to use specific speakers for the connectivity. It is capable of pairing any type of speakers. You just need to attach Logitech Wireless Speaker Adapter for Bluetooth audio devices to your speakers using standard analog RCA or 3.5 mm jacks.
Compact design: The gadget has the sleek style and is light weighted giving you the option of easy portability.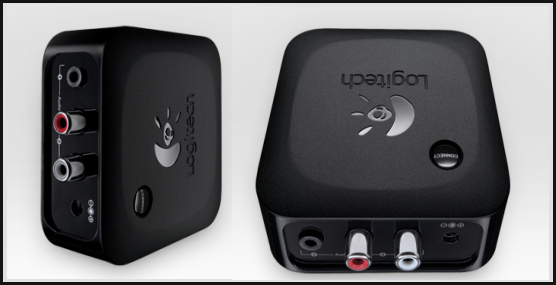 The Bluetooth adapter can be useful device for many reasons. Whether it's a large room or your living room you will now listen the music at its best. It also offers multitasking like you can continue your work while making others listen to the music in the other room without getting yourself disturbed.