Not delaying too much after the release of iOS 5, Google finally unveiled the new version of Android in HongKong on 18th October during the press release. The new 4.0 version Ice cream Sandwich powers myriads of new features which will definitely give a new experience to the Android users. The new OS was launched with Samsung Galaxy Nexus. The highlights of the new version include unlocking of the device through face recognition, NFC-enabled feature called Android Beam, offline search in Gmail and many more.
Android 4.0 collaborates several of the features already available in the tablet-focused Android 3.x (Honeycomb) OS with the Smartphone features available in Android 2.3 (Gingerbread). The 4.0 version will be available for both Smartphones and Tablets. The SDK for Android 4.0 is available for the developers.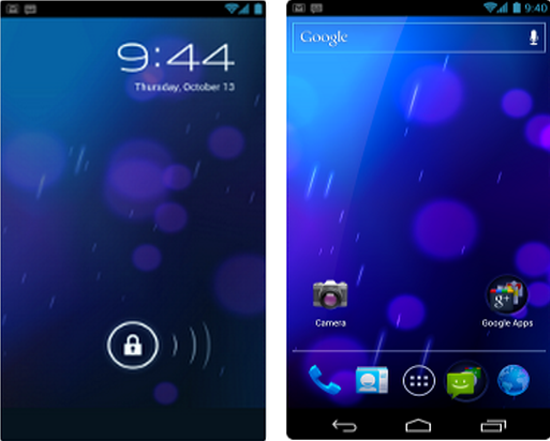 Some of the major enhancements of Icecream Sandwich are described below in brief:
Revamped User Interface: Android 4.0 features Virtual buttons in the System Bar which allows users to navigate instantly to Back, Home, and Recent Apps which also improves multitasking. Animations are refined and the typeface is completely changed to optimize for high-resolution screens for better readability.
Home screen folders and favorites tray: This will allow users to group their apps and shortcuts logically, just by dragging one onto another. The home screen now includes a customizable favorites tray visible from all home screens. The widgets can also be resized.
New Locking and Unlocking Actions: From the slide lock screen, users can jump directly to the camera for a picture or pull down the notifications window to check for messages. When listening to music, users can even manage music tracks and see album art.
For unlocking the screen Android 4.0 uses new Face Unlock feature that lets users to unlock their devices with their faces.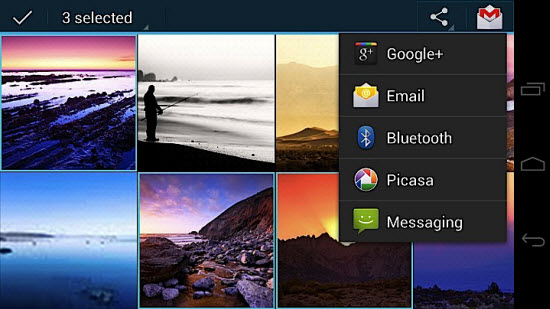 Android Beam for NFC-based sharing: Another innovation by Android comes with the Android beam which enables sharing across two NFC-enabled devices to instantly exchange favorite apps, contacts, music, videos — almost anything.
Live Effects for transforming video: Android 4.0 also offers some source of entertainment and fun. You can now apply live effects to your images. For example, users can change the background behind them; a set of morphing effects that use state-of-the-art face recognition can also be applied. Filtering and morphing can be done while video capturing. For example, you can use effects such as small eyes, big mouth, big nose, face squeeze, and more. Outside of the Camera app, Live Effects is also available during video chat in the Google Talk app.
Improved Communication and sharing: Android 4.0 also integrates many social communication and sharing touchpoints across the system like Unified calendar, visual voicemail, Rich and versatile camera capabilities, Redesigned Gallery app with photo editor, Sharing with screenshots and others thus making it easy to talk, email, text, and share for the users.
Cloud Connecting Experience: Android 4.0 adds new browsing and email capabilities to allow users more flexibility and keep their communication organized. Now Android offers offline reading of mails. The browser also gets enhanced with the functionality of opening 16 tabs at a time with quick switching between them.
The other changes made in Ice cream Sandwich are:
Improved text input and spell-checking
Quick responses for incoming calls
More Powerful voice input engine
New controls for managing network data usage
Pinch-to-zoom functionality in the calendar
Improved copy and paste
Modern "Roboto" font
Ability to kill off apps that are using data in the background
Thus Android 4.0 Ice Cream Sandwich comes with plethora of innovations and amendments which will make your experience count better and improve the performance of your device.