Once ruled all the market in the world of smartphones, Nokia is back to capture its market with its Windows 8 phones with wireless charger. Nokia has announced the launch of its Windows phone Nokia Lumia 920 somewhere in October 2012. Nokia has launched this phone in partnership with Microsoft.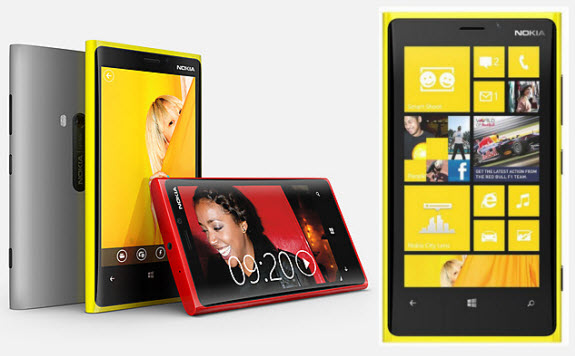 Being a Windows phone is not the only addition to Nokia Lumia 920 features there are number of new add on to it. Let's start with its hardware; it has a 1.5 GHz dual core processor (Snapdragon S4) with a RAM of 1 GB. You can store data upto 32 GB and an additional storage upto 7 GB in SkyDrive.
Nokia Lumia 920 has a unique feature of wireless charger. All you need to do is just to put your smartphone on a wireless charger or pillow by Fatboy and Qi standards let your smartphone charge with no wires attached to it. Nokia has made deals with some companies to install wireless charger in their store. Nokia Lumia 920 has a screen size of 4.5 inches with a Pure Motion HD+ display with a resolution of 1280*768 pixels.
Nokia Lumia 920 has camera of 8.7 Mega pixels at its rear with a resolution of 3264*2448 pixels, and many add on to make the photography part to a very high level like has PureView technology can take photographs in any light condition whether light or dark adjust automatically and Carl Zeiss Lens. It also has floating lens technology for image stabilization; its camera captures blur free photographs. It also has a 1.2 Mega Pixels and that too HD in front with an image resolution of 1280*960 pixels.
Nokia Lumia 920 has a polycarbonate shell at its back which comes in five colour making this smartphone much attractive grey, red, yellow, white and black. Nokia Lumia 920 has a battery of 2000mAh with a maximum of 10 3G talk time. For connectivity it has all Bluetooth, GPS, WLAN and Micro USB 2.0.
Nokia Lumia features and specifications have made this smartphone now an awaited phone in the market. It has all the features to capture the market with a strong competition for Android and iOS phones.