Check out the new game Modern Combat 3:Fallen Nation from Gameloft this could be the one the best game from Gameloft which offers you great first person shooter (FPS) graphics and this new game put all the existing series far behind.
Modern Combat 3 just combined the looks of Call of Duty with vision of future of gaming and have lots of future weapons which add charm to the game, a diehard Call of Duty fan will definitely like Modern Combat 3: Fallen Nation this game puts the thrill of Modern Warfare 3 into mobile worth a buy.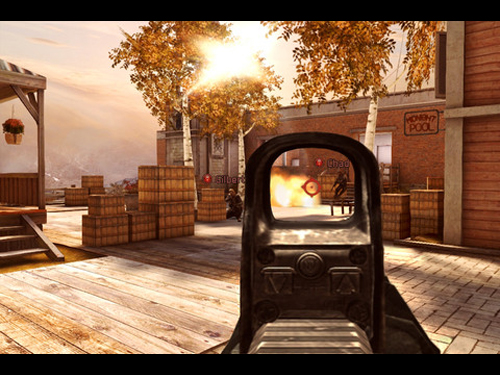 Game Story: Russia, North Korea and Pakistan alliance together declared the war against the US now the game is all about to win the war against this alliance for this you have to fight through the 13 mission from Los Angeles to Pakistan. For this you will be front line commando for one mission or you will be a escort for the another mission and many more.
Controls: Controls in Modern Combat 3 is familiar to Gameloft existing "FPS" series. Controlling the game is very easy and much responsive at the left-hand side of the screen you can control your movement and from right-hand side you can charge of your aim. Controls are almost same as other "FPS" games.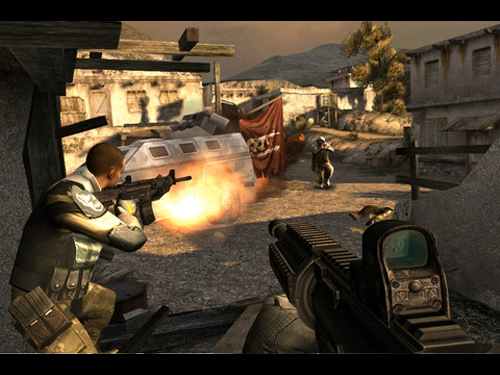 Modern Combat 3:Fallen Nation Features
• Differ types of gameplay- escort, front line commando, helicopter, destroy, 4×4 chase and many more
• You can even use your customize weapons move and shoot
• Enter battles for up to 12 players in 6 exclusive maps and 7 different modes.
• Awesome graphics, music and sound effects.
• 3 different modes of gameplay –easy, moderate and difficult
• "Cinematic" moments in which the game slows down and focuses on imagery
• Highly customizable controls
• Gyroscopic camera view
Modern Combat 3 has stunning improvement over the predecessor of Gameloft Modern Combat 1 and 2 comparatively much advanced game play catches user attention and gives the users the ultimate gaming experience. So that's all making the Modern Combat 3: Fallen Nation the best mobile FPS game yet.