Microsoft Explorer Touch Mouse is another mouse in Microsoft Touch mouse series which will join existing touch mouse Microsoft Arch Touch & Touch Mouse.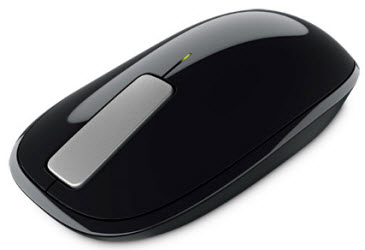 Microsoft Explorer Touch Mouse uses touch strip technology which and you can strip with both vertical and horizontal navigation, you to swipe your mouse in any direction. Its scroll wheel allows three speeds of scrolling: slow speed for precise movements, medium speed to advance a page or two, or hyperfast speed to flick quickly through a long document. Its haptic technology lets you feel how quickly you are scrolling.
Microsoft claims Explorer Touch Mouse with a single set of batteries can last for 18-months which is much better than any other wireless mouse. Microsoft Explorer Touch Mouse will cost $49.95 but now you can buy this mouse from many gadget stores and online store which will is available at very attractive price.
Some other mouse in touch series are: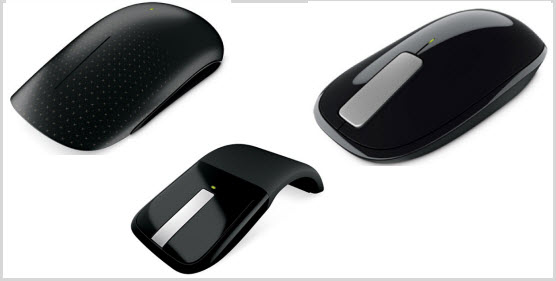 Touch Mouse – Touch Mouse, made exclusively for Windows 7, makes everyday tasks more fluid and intuitive by using natural gestures instead of clicks. Touch Mouse cost $79.95.
Arc Touch Mouse – Arc Touch Mouse is stylish, compact comfort and wireless mouse. Glide your finger up or down the scroll pad to navigate through a page and the Microsoft Arc Touch Mouse responds precisely to the speed of your movement. This mouse cost $59.95.
You can buy Microsoft Explored Explorer Touch Mouse from Amazon too.