Fed up of remembering lots of passwords to manage your web accounts? Or find it as a tedious task by entering the password every time you log in. Then there is a new way to get rid of all these, the KeyLemon software which makes your face as a password and logs in to your account automatically by recognizing the face. Company gives you a free 4 day trial and after that you need to buy it with price starting from $9.95 to $39.95 with varying features.
KeyLemon is a new way to handle passwords. It replaces your passwords with your face. Now whether it is your Windows password or the Facebook password you need not to press any key to enter inside. Now the face value will only matter. More than just a fascinating Webcam tool, it regularly keeps a check to make sure that it really is you using the computer by its permanent protection feature. The latest version of the app also comes with a neat Firefox plug-in called LemonFox, for added protection when logging into Facebook, Twitter, and LinkedIn.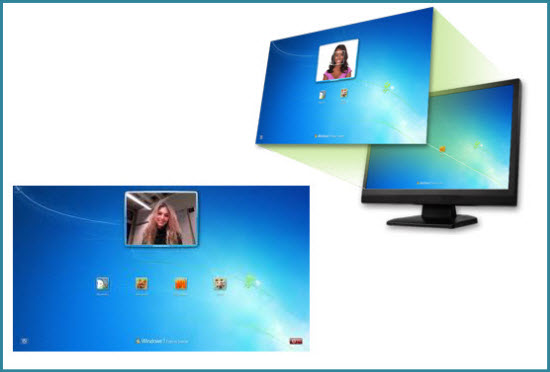 Benefits: KeyLemon can be a beneficial software in many ways. Suppose if your computer has multiple users, the software will automatically logs you into the right Windows account. When you leave the computer, it will automatically lock it and then unlock it when you are back. Moreover, KeyLemon works as a password manager for popular internet sites.
Features:
1. Windows Login: KeyLemon gives you a new way to login by face recognition instead of typing your username and password. It replaces the standard Windows XP / Vista /seven logon screen with a KeyLemon login screen that connects to your webcam and you can even customize the background of login screen by replacing it with your image or any theme.
2. Tracking of Intruders or Hijackers: The software catches the image if anyone else tries to access your system when locked or enters the wrong passwords.
3. Permanent Protection: KeyLemon permanent protection will automatically lock Windows when you leave and unlock it as soon as you return. It is a simple, fun and convenient application to lock and unlock your session using your face and a webcam.
4. Password Manager: Now Firefox users can access Facebook, LinkedIn and Twitter accounts more easily. In fact if your face gets recognized, KeyLemon will automatically log you in without entering any passwords.
Overall, KeyLemon is a solid software tool for adding an extra layer of security to your computer but sometimes non-recognition due the extra lightning effects and slow responses from waking back may disrupt you.