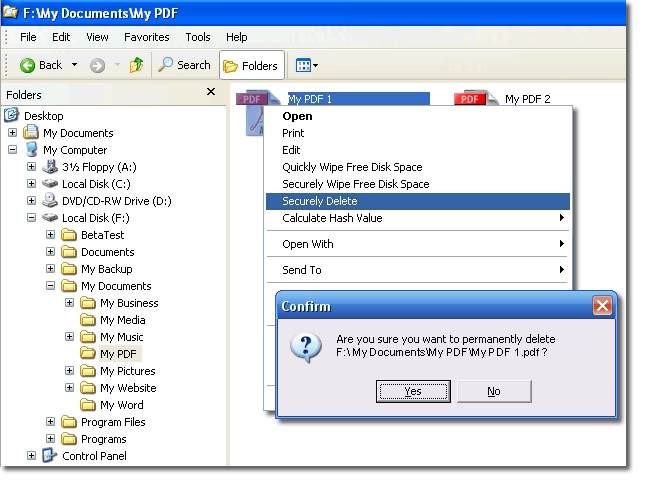 Whenever you delete files from your computer they are not deleted permanently even after you have deleted them from Recycle Bin. If you think that you have deleted the files and you don't have to worry about it then you are wrong because files deleted from your computer can be recovered.
If you have sold your old computer and deleted all files and you feel that no one can access that data then you have to think again. With data recovery software you can recover deleted data from your computer. There are many free and paid data recovery software available with the help of anyone can easily retrieve deleted data.
If you want to delete data permanently from your computer then there are many free and paid software available which can help you delete files permanently from your computer. One of them is DeleteOnClick which delete files from your computer permanently.
After installing DeleteOnClick it will integrates with context menus in Windows. To delete any file permanently right-click on that file and delete it securely with DeleteOnClick in a single click. DeleteOnClick overwrites files to destroy them on the disk and they can't be recovered. It is easy and secure utility which can delete files from your computer permanently.