Finally Apple CEO Steve Jobs announce the iPad 2. The previous version of iPad has already sold over 15 million units and is expected iPad 2 will continue this success. iPad 2 is much thinner, faster and comes with 2 camera.
The iPad 2 will be available from March 11 in U.S. and will cost $499 for 16 GB model, $599 for 32 GB model and $699 for the 64 GB model. The 3G model will cost more $629 for 16 GB model, $729 for 32 GB model and $829 64 GB model. iPad 2 will be available on March 25 in Mexico, much of Europe, Australia, and New Zealand.
According to Steve Jobs iPad 2 is new from the bottom up. There are many changes maid like now its dual core, 2 cameras, much thinner then before and will come with new cover. Have a look of new feature of iPad 2.
iPad 2 is now 33 percent thinner and 15 percent lighter then iPad 1.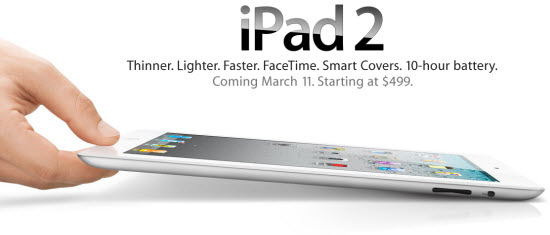 iPad 2 have got power of dual core with A5 chip. iPad 2 is a 1GHz dual-core Apple A5 processor. Apple says the A5 is two times faster than the previous processor and graphics performance is nine times faster. The A5 is low-power consumption rating, the new model promises 10 hours of battery life.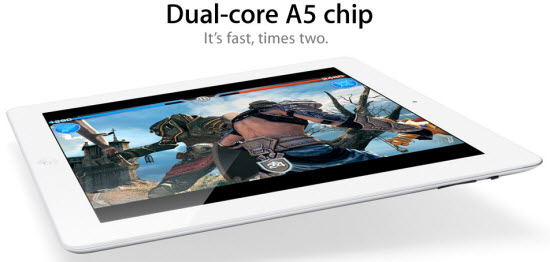 iPad 2 will come with 2 camera, front camera is capable of recording VGA-resolution (640-by-480) video at 30 frames per second with audio and can take still photos at 640-by-480. The back camera can record HD video at 720p at 30 frames per second with audio. When in still camera mode, the back camera has a 5X digital zoom.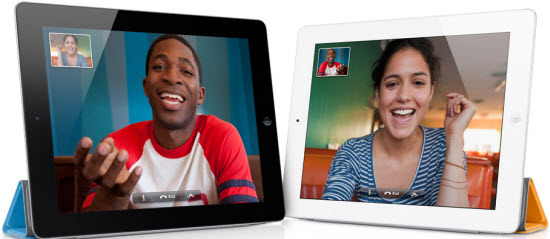 iPad 2 will come with iOS 4.3, the latest version of Apple's mobile operating system. iOS 4.3 comes with faster Safari mobile browser,  iTunes Home Sharing, Better AirPlay, a personal hotspot to share an iPhone 4's data connection over Wi-Fi.
Apple has introduced some new iPad 2 cases. They have magnets on them that attach automatically to the screen. The iPad 2 will automatically wake when the case is opened, and the case folds back to put you in prime typing position.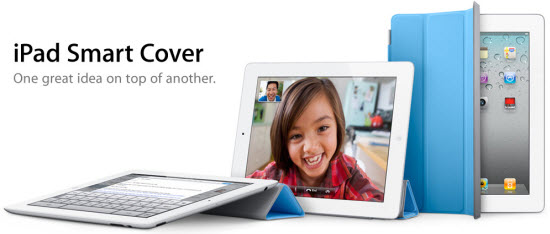 iPad 2 Launch Video