Apple known for its unique class and content in terms of the operating system iOS released the much anticipated iOS 5 with flurry of new features. Continuing the trend of bringing new exciting features in the upgraded OS since its debut in 2007, this time also iOS 5 came up with major improvements like notifications gets a complete overhaul with Notification Center, tethered syncing dies at the hands of iCloud and messaging gets a do-over with the birth of iMessage.
The developer preview being released 5 months ago, Apple released it finally. The new iOS 5 is definitely going to take the digital world to a new level.
The looks remain almost the same with minor changes in icons now being round edged instead squared and little less shadow around message bubbles, making it aesthetic.
iOS 5 includes more than 200 new features for your iPad, iPhone, or iPod touch. The new features which make the real differences are:
Notification Center: Now you will get all kinds of notifications on your iOS device whether it is new email, texts, friend requests, stock ticker, current weather or others. With this new Notification Center, you can keep track of them all in one convenient location which opens up by just swiping down from the top of any screen. Choose which notifications you want to see. New notifications appear briefly at the top of your screen, without interrupting what you're doing.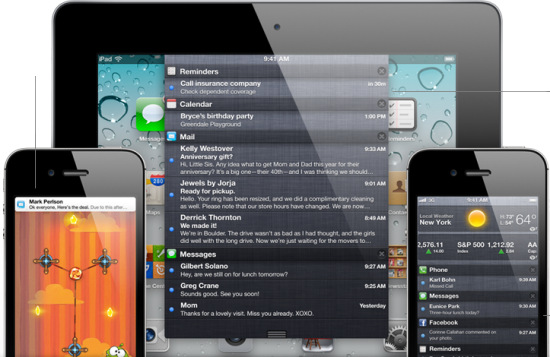 iMessage: The new iMessage feature allows you to evade messaging fees when chatting up other iPhone / iPad / iPod touch users who also have iOS 5 installed via Wi-Fi or 3G. iMessage is built in message apps to send text, photos, contacts and videos. The iMessage works similar to chat softwares allowing you to resume from you left.
iCloud: Another eye catching feature in this year's release is iCloud improvisation which provides 5GB free space on Apple's servers to upload files, images, videos and other docs in a push of a button. You can push up to 1000 of images or up to 5GB of data. icloud also improves the istore.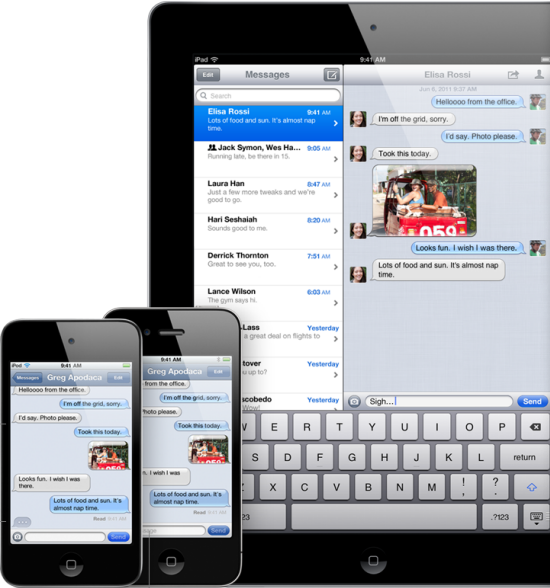 Twitter: Now tweet from your iPhone, iPad, or iPod touch directly from Safari, Photos, Camera, YouTube, or Maps by signing in once in Settings. The integrated app makes it easier for the use.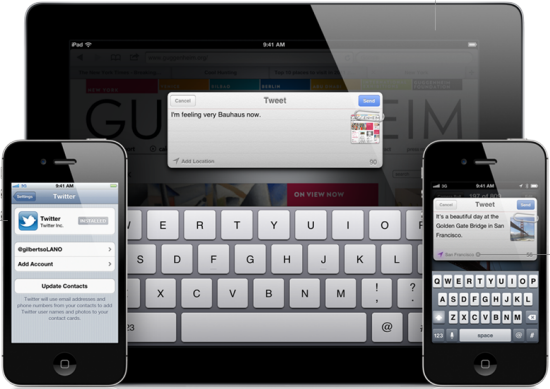 Camera: Now you can open the Camera app right from the Lock screen and can use grid lines, pinch-to-zoom gestures, and single-tap focus and exposure locks to compose a picture on the click and your photos get automatically download to all your other devices if iCloud activated. Moreover you can crop, rotate, enhance and remove red-eye of the photo without leaving the Photos app.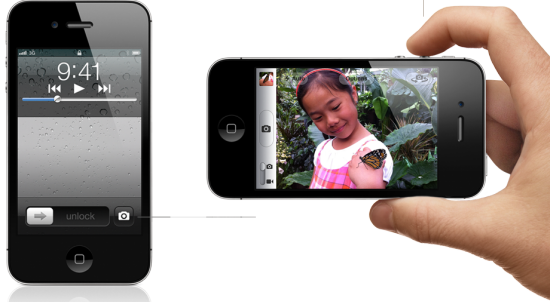 Safari Browsing: iOS 5 brings even more web-browsing features to iPhone, iPad, and iPod touch as Safari Reader displays web articles sans ads or clutter to make you read without distractions. Reading List lets you save interesting articles to peruse later, while iCloud keeps your list updated across all your devices.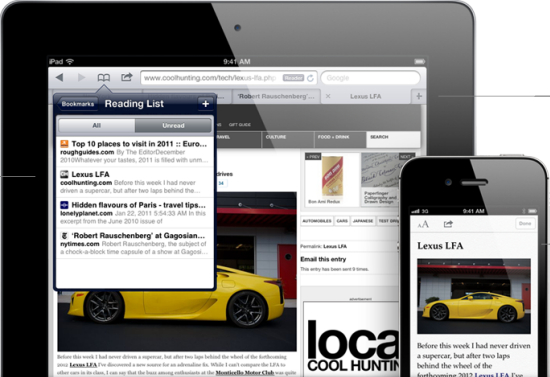 There are many other new features like free PC, Game center, Wi- Fi sync, Mail, calendar, multi tasking gesture and Airplay Mirroring and others which make the OS smarter, easier and quicker. The iOS 5 has blossomed into something that is powerful and yet also slick.
Download iOS 5 from Direct Download Link