HTC has always been in the forefront of mobile manufacturing. Its wide range of Android Smartphones has captivated and thrilled the mobile lovers from all across the world. It's each, and every Smartphone bears true resemblance of style, power, performance, innovation and are of course highly user friendly too.
Carrying its legacy forward, HTC has launched yet another fantastic, feature-rich, powerful and affordable mid-range Smartphone.
Yes, its latest Smartphone is HTC Desire 600.
HTC Desire 600 is a Dual-SIM, Dual-Active Smartphone. Although HTC has still not declared the pricing of HTC Desire 600, but it is likely to be a mid-range and affordable Smartphone. HTC Desire 600 would be initially released in countries like Russia, Ukraine, and MEA countries starting form early June 2013.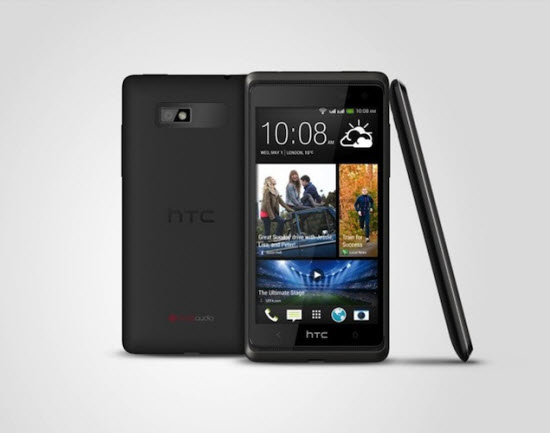 It brings alive the latest HTC Sense 5 experience together with some truly innovative features such as BoomSound and BlinkFeed.
HTC Desire 600 is a true embodiment of style, power, speed and performance.
It provides multitasking, and it's UI is thoroughly interactive and easy to use. HTC Desire 600 can be your music player, serves to accomplish social networking, provide you with email inbox and facilitates various other tasks with ease and efficiency.
HTC Desire 600 has been provided with rich set of features. It comes with a 4.5 inch screen which provides Super LCD2 Display and produces a resolution of 540 x 960 pixels. It's quad core Snapdragon 1.2GHz Processor gives out a power packed performance.
HTC Desire 600 runs on the Android Jelly Bean OS and features HTC Sense 5.0 together with BlinkFeed as well as includes many other features too. Though, at this stage, it is not clear whether the phone uses Android 4.1 or Android 4.2 operating system.
Besides these features, HTC Desire 600 sports a 1GB of RAM and comes with an internal storage capacity of 8GB (which is expandable). It has a rear camera of 8MP and a front facing camera of 1.6MP. HTC Desire 600 has the dual-active system which enables it to have the two SIM cards active all times. It comes with Beats Audio Integration and features dual front facing speakers together with built-in amplifiers.
On the whole, HTC Desire 600 is truly a stylish, powerful, feature-rich and affordable Android Smartphone. For those of you who are looking for an affordable pricing in power packed Android Smartphone, HTC Desire 600 can be an obvious choice.
Key Specifications of HTC Desire 600:
4.5 inch Screen
Super LCD2 Display
Resolution: 540 x 960 pixels
Jelly Bean Android OS
Snapdragon quad-core 1.2 GHz processor
RAM: 1GB
Internal Storage: 8GB (Expandable)
Rear Camera: 8MP
Front Camera: 1.6MP