Samsung official releases Android 4.0.3 ICS (Ice Cream Sandwich) after the five months of its launch for Galaxy S2 devices but this update is only available in some countries like Samsung home country Korea and some certain parts of Europe like Poland, Hungary and Sweden. Soon it will be available for the rest of the Europe but others countries still have to wait for the official update.
In this post we have explain two methods how to update your Samsung Galaxy S2 Official and unofficially (if you are residing in the countries where Samsung have not rolled out the official update).
Method 1: Official Update Samsung Galaxy S2
Step 1: Download The Latest Version of Samsung Kies with this link – http://www.samsungapps.com/about/onPc.as?COUNTRY_CODE=GBR&LANGUAGE_CODE=ENG
Step 2: Connect your phone to your Computer open Kies Application Click "Update"
Step 3: Download of Latest firmware will start and might take some time depending upon your data connection.
If you are not one of those who live in Korea or Europe and want to update your galaxy s2 you have to follow the Second Method because Samsung have not released ICS update for your device yet so below we have mention steps to update your Galaxy S2 device to
Android 4.0.3 (ICS) without losing your data.
Data backing up: we recommend you to not use Kies to update your data because Samsung Kies will not let you to restore your data if you unofficially update your device to Android 4.0.3. For backing up your SMS and Call log we recommend you to download some application from Google Play Store.
SMS Backup: Application name "SMS Backup & Restore" available in market we recommend you that because it you backup in XML format in your External SD card or you can even mail the backup file.
Contacts: Sync your Contacts with Gmail Application. (All your contacts will upload to your Gmail Account Address book.
Call Logs Backup: Application name "Call Logs Backup & Restore" it also gives you backup of your call log to your external memory card. Backup is stored by default in /sdcard/CallLogBackupRestore folder.
For restore you just need to download the same application in your ICS updated device and restore the backed up file.
Method 2: Unofficial Update Samsung Galaxy S2
Make sure your phone is fully charged so it does not get turn-off in the middle of firmware update. Disables all security suites in your phone and in your PC too so it do not cause any irruptions while updating.
Enable the USB debugging in your phone from the path "Settings > Applications > Development > USB debugging". The USB Debugging option should be ticked. USB Debugging Mode can only be enabled once you disconnect the phone from computer. USB Debugging should be ticked.
(If you don't follow this step then the chances are more that your phone may get DEAD for which we should not be responsible).
Step 1: Download the official Android 4.0.3 (Ice-cream sandwich) to your computer from the link below
http://hotfile.com/dl/149988418/1ccb0cb/GT-I9100_INU_I9100XXLPQ_I9100ODDLP7_I9100DDLP8.rar.html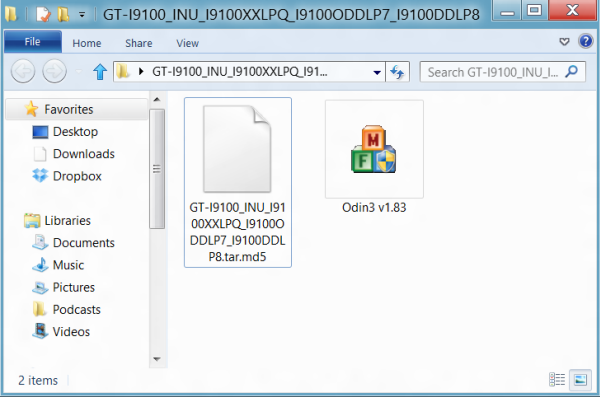 Step 2: From extracted files, open the Odin executable file in your computer and turn off your device so as to enter your device in the Download Mode. Download mode can be entered by pressing Volume down Key, Center button, and holding both simultaneously press the Power Button after which a green robot will be shown indicating the Download Mode has been entered.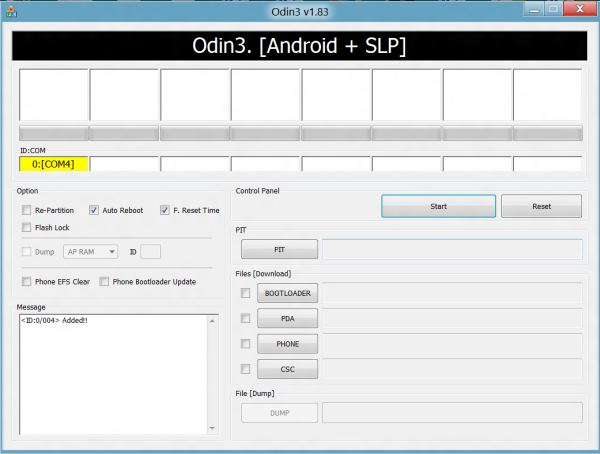 Step 3: As soon as the device gets into the download mode, connect the same to your computer with the original USB Cable while keeping the Odin opened in your computer after which you will see that the ID: COM section will turn Yellow.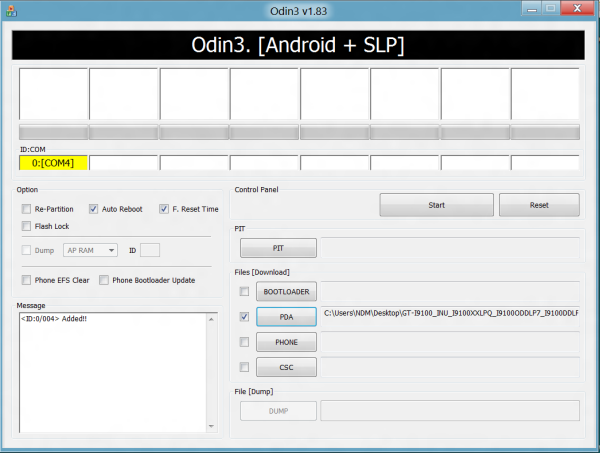 Note: if the ID: COM section doesn't turn Yellow, you need to check with two things which are mentioned below
Install the USB Drivers in your computer & Go to the Path "Settings > Wireless & Network > USB Settings" and ensure that "Samsung KIES" option is ticked before connecting the phone to the computer.
Step 3: Click on the below mentioned option in Odin by clicking on the corresponding tab which is "PDA". All the files can be found in the extracted file. Once the above mentioned files are selected, you now need to click on "Start" to start the process of firmware update.
Added!!
Enter CS for MD5…
Check MD5… Do not unplug the cable…
Please wait…
GT-I9100_INU_I9100XXLPQ_I9100ODDLP7_I9100DDLP8.tar.md5 is valid.
Checking MD5 finished successfully.
Leave CS…
Odin v.3 engine (ID: 9)…
File analysis…
Setup Connection…
Initialization…
Get PIT for mapping…
Firmware update starts…
boot.bin
cache.img
factoryfs.img
hidden.img
modem.bin
param.lfs
Sbl.bin
zImage
RQT_CLOSE !!
RES OK !!
Removed!!
Completed…
All threads completed. (Succeed 1 / failed 0)
Step 4: Now, re insert the battery and enter the device in the recovery mode. To enter into the recovery mode, press Volume up Key + OK button, and holding both simultaneously press the Power Button.
Step 5: In the recovery mode, select Wipe data/factory reset and also you need to select Wipe Cache partition and then reboot your device by selecting reboot system now with the help of Volume rocker keys.
That's it you have successfully update your Galaxy S2 device to Android 4.0.3. Please let us know if you find any difficult while we try our level best to resolve your problem.