Some feelings you are not able to express in words for those feelings you need something others than words or some emotions we cannot express only through words that you need some words and some emotions to explain and for delivering emotions videos are the best medium but the problem is you don't know how to add a video file in your MS Word document.
There are several ways to insert video in MS Word Document we have explains some ways below:
First Method:
• Click on Insert Tab from there click on 'Object'.
• In 'Object menu' Click Tab 'Create from File'.
• Now Browse the you want to Add if you just want to insert the movie link 'Check' the box of 'Link to File'.
• If you want to show the movie as an Icon then the check the box of 'Display as icon'.
Second Method:
• Click on Insert Tab from there click on 'Clip Art' on the right side Clip Art Panel will Pop-out.
• Now Click on Organize Clips a Microsoft Clip Organizer Window will open up.
• From that window locate your Video clip which you want to add.
Third Method: Adding YouTube Video to your word file
• Click on the Start Menu of Word (Left-Top Windows Key) now click on 'Word Option'

• Check the Box 'Show the Developer Tab In Ribbon' with this a Developer Tab will enables in your MS Word.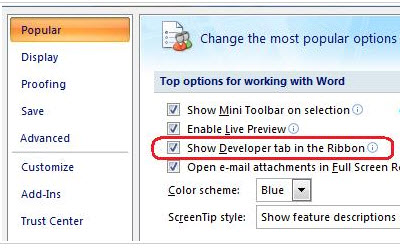 • Click the Developer Tab now click on Controllers a small window will pop-up now click on more controls option in it.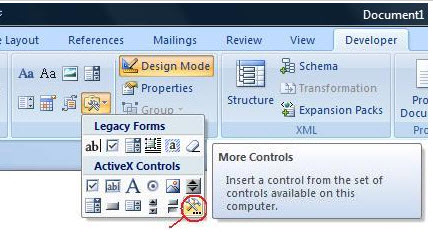 • In more controls window select 'Shockwave Flash Object' with this a box will add in the word file.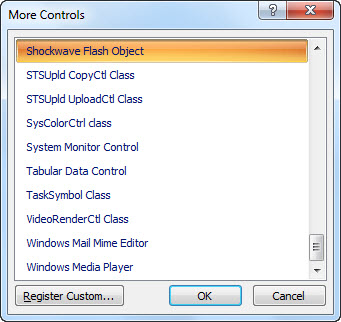 • Open the properties of the box from Right-Click now the properties window will open-up.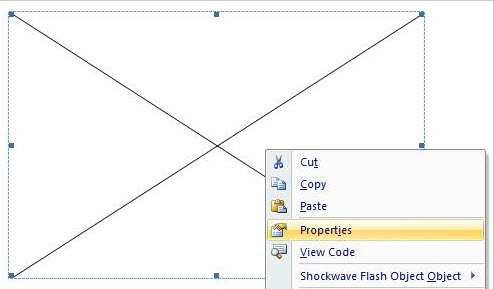 • In that window Select 'True' In 'EmbedMovie' Column and in 'Movie' Column paste the modified URL.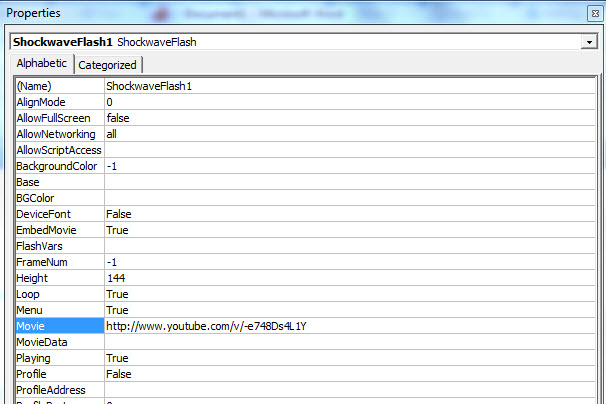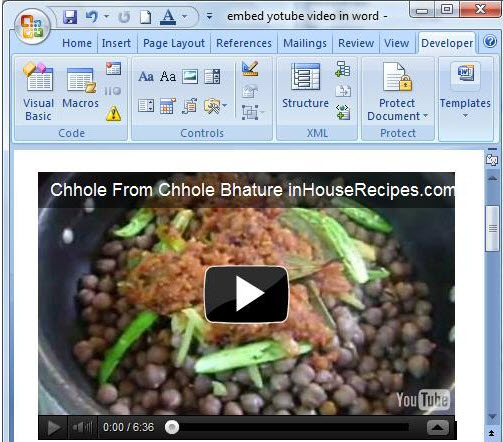 OLD URL: http://www.youtube.com/watch?v=7o1i3bseijQ
MODIFIED URL: http://www.youtube.com/v/7o1i3bseijQ
Fourth Method: Easiest Method
• Just Copy the file (.wmv format) and paste in your word file.