Solving mysteries is a great fun you have to get along with clues one clue gives you direction to the next clue which adds excitement, suspense and entice you to solve the mystery and carry on with the game. Doors of the Mind: Inner Mysteries a Hidden Object Game (HOG) with a different concept a storyline that gives you the fun of solving puzzle and completing the story too.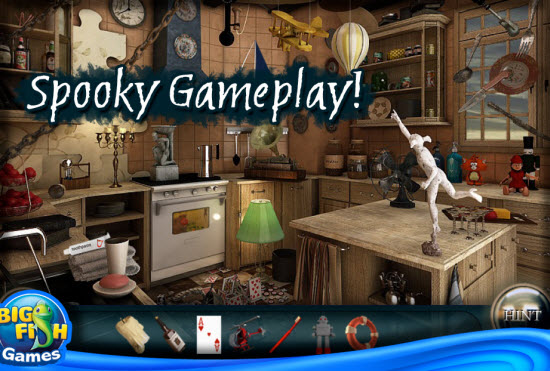 You play as a woman named Hazel she went to the doctor who practices hypnosis because she had not able to sleep properly even since her father died. In her first session with doctor she suppressed her memories belongs to her childhood which concerns with her mother's death and the rest of the session cover her life from her childhood home to the doctor's office.
This is a short game of five chapters and you need to find out five or four hidden objects in each level so you might be able to complete the game in two or three hours if you use the game hints. (Hints are there to help you so that you would not leave the game if you stuck at some level). Even though the game is short but the gameplay and the art of storytelling makes it most interesting hidden object game among the other hidden object game. For the more joyful moments you have to play the game with the sound on because story line adds suspense to the game. Doors of the Mind use very thoughtful and deliberate sound design in most of its levels.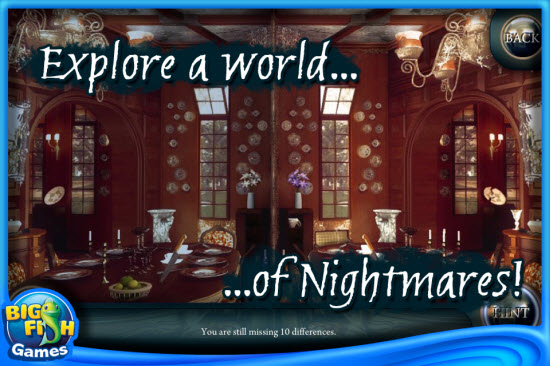 Features:
Multiple hidden objects and the mini-game styles
explore in dark atmosphere
Pinch to zoom to magnify the screen so you will able to scan objects easily on your phone
Follow the main character through the dark atmosphere of the narrators psyche
Spooky Gameplay and storytelling
Explore the world of nightmares
Conclusion:
Game is exciting in starting levels but as progress to upper levels it become less interesting. The game is way too easy you can clear all the level within one or two hours or less it does not fit for the age more than 12 and also have so many bugs if you don't click on hidden objects in a certain order, they won't show as correct so you need to click the hidden objects in orders. If you are more than 12 this game does not worth your time.
We suggest this is not the only hidden objects game you should look for other options too. Doors of the Mind might not be able to give you the true pleasure of solving the mystery.