Google introduced a new News Reading app on Thursday which is going to compete with apps like Flipboard etc.
Google Current is free app available for both Android and iOS which is compatible for tablet & phone. Google Current allow user to read news in magazine style. Google Current offers news source from more than 180 different publishers such as Forbes, Techcrunch, Saveur, Popular Science, Good, 500px, Fast Company. You can read different news like in-depth articles, videos, fine photography, slideshows, live-maps, and social streams.
Google trending – With Google Currents you can read five latest trending stories from various categories like world, entertainment, sports, science etc.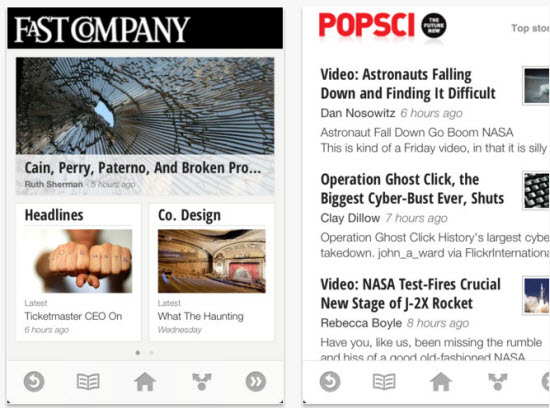 You can easily customize feeds and add your favorite blogs feed. You can also sync your Google Reader subscriptions on Google Currents and read news in magazine style.
Google Currents synchronized all your subscriptions for offline reading. Google Currents self-adapts to differently sized phones and tablets for easy reading.
Google Current is available for iOS and Android and you can download them from iTunes App Store and Android Market. Right now Google Current is available in USA and International user may not find Google Current on Android Market.
http://www.youtube.com/watch?v=5LOcUkm8m9w