Google released Chrome 11 stable with many bug fixed and beta release. The Chrome Stable release version is 11.0.696.57 which is available to download.
Download Google Chrome 19

In Google Chrome 11 you can use speech inputs and now you can speech input through HTML. Google has given an example how you can use speech in Chrome –
Using Chrome, you can now translate what you say into other languages with Google Translate. If you're translating from English, just click on the microphone on the bottom right of the input box, speak your text, and choose the language you want to translate to. In fact, you can even click on the "Listen" feature to hear the translated words spoken back to you!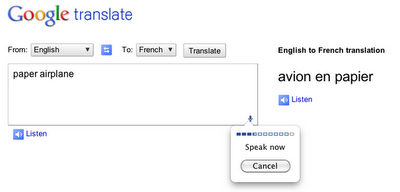 As you know Google Chrome is available as online installer but we regularly provide offline installer with direct download link for every new release. You can download offline installer for Google Chrome Stable 11.0.696.57 from following links:
You may be interested in Internet Explorer 9 Offline Installer.
Latest Release of Google Chrome 14.0.835.202 Download Offline Installer