Apple recently introduced its new iMac series with Intel quad-core processor. Now iMac come with Thunderbolt the fastest I/O in a desktop and Mac OS X operating system.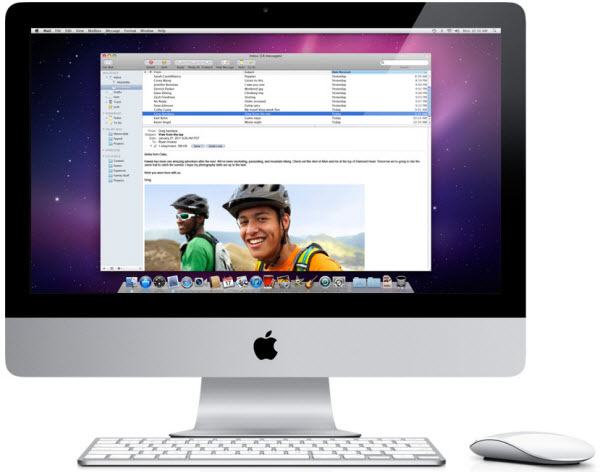 The new iMac comes with two screen size 21.5-inch with 1920-by-1080 resolution and 27-inch offers 2560-by-1440 resolution. The aspect ratio of 16:9 offers HD quality. The new screen comes with premium display technology called in-plane switching (IPS). IPS gives you a bright picture with excellent color — even if you're viewing the display from the side.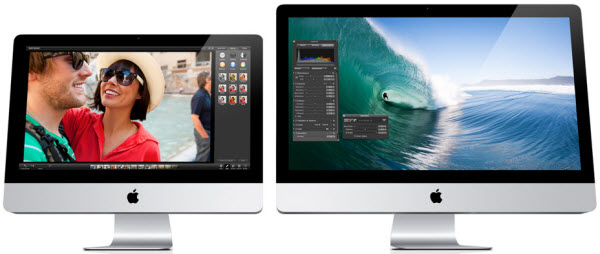 The new iMac comes with Intel powered quad-core processors. According to Apple new iMac is 70 percent faster than the previous generation. New iMac comes with Intel Core i5 and Core i7 options. In new iMac you can increase memory up to 16GB of DDR3 memory. Not just that new series comes with AMD Radeon HD graphics processors across the line.
The new iMac features Thunderbolt the fastest I/O in a desktop. Thunderbolt port features two 10-Gbps data channels for data transfer that's up to 12 times faster than FireWire 800 and up to 20 times faster than USB 2.0.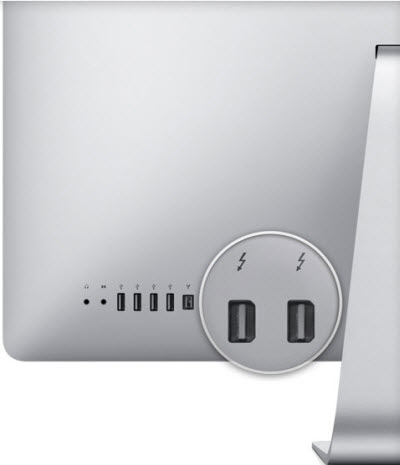 The new FaceTime HD camera is part of new iMac series which offers FaceTime video calls in 720p resolution. You can make HD calls from one new iMac to another or to a new MacBook Pro. You can also make video calls to other Intel-based Mac computers, iPad 2, iPhone 4, or the latest iPod touch.
The new iMac comes with Magic Mouse or Magic Trackpad. This is cord-free device with Magic Mouse; you can perform simple gestures across its smooth, seamless top shell. Scroll in any direction with one finger, swipe through web pages and photos with two, and click and double-click anywhere.


The new all-in-one iMac price starts at $1,199.00. You can order the new series from Apple website.