The most annoying and troublesome condition arrives when you see the system crash on your PC or any another related bug. The first thing that comes in mind is have I lost my all important data and files? Does all mine years long collection of music or images or media files just burnt out? To avoid these questions to come to your mind just have a backup software installed on PC.
EaseUS Todo Backup is a FREE backup software which not only provides backup but also recovers your system from disaster. It is one of the best back up software used worldwide with more than2 million users and supports Windows 7, Vista, XP and 2000.
About the Software
The first feature which user want in a software is its interactive interface and easy usability and a good backup utility must combine maximum user friendliness with excellent functionality. The EaseUS Todo backup marks its excellence in all above parameters and makes it a must have application to be installed in your computer.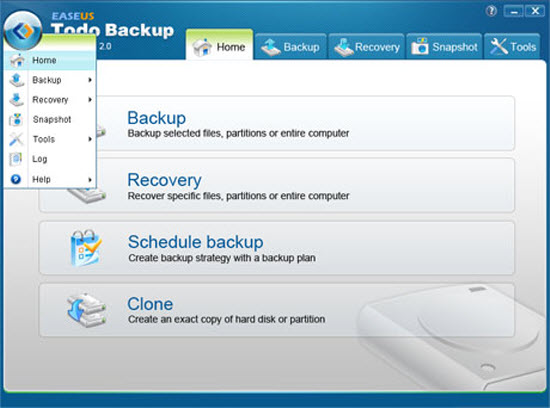 The software performs complete backup & recovery with multi-ways, such as one-click restore system to dissimilar hardware without reinstallation, incremental/differential disk and file backup, network shared file backup, dynamic volume backup, and automated schedule backup thus providing your system complete security and protection.
The key features of the software are:
Disk and Parition Image: The Todo software back ups the entire system and installed applications in moments without interrupting the work thus ensuring the instant recovery of your PC instead of reinstalling Windows and software.
Restore System to Dissimilar Hardware: Todo simplifies the system migration by the way of restoring system to dissimilar hardware configuration for hardware replacement under WinPE recovery environment.
File and Folder Backup: It makes a copy of specified files and folders or by file types to secure your individual data, including documents, pictures, music, emails, etc.
Incremental/Differential Backup: This feature captures the changes and keeps the back up in differential and incremental manner for disk and files giving full backup and saving time and your disk space.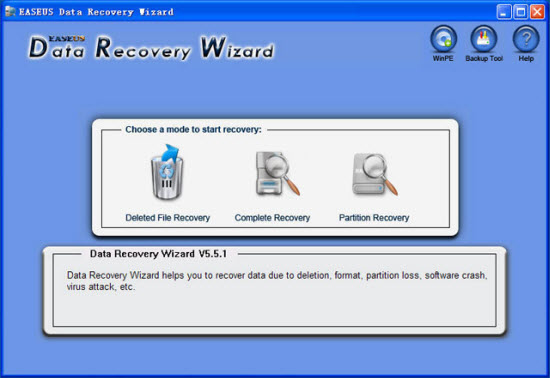 Besides the core feature the software also provides you with much functionality like:
You can change a backup task or plan and execute the changes immediately, delete image files, and even convert a disk image to.
You can restore important files from backed up image and perform disaster recovery just by simple clicks.
You can fully protect network data, including network shared file on NAS and Windows, with full backup, incremental backup, differential backup and schedule backup, etc.
Its Disk Cloning feature will help you to migrate your operating system and data to a new hard disk when it's time to replace the old one.
You can change the priority of a backup process to make it run faster or slower and can even set a password to protect your image file and prevent other persons to access the backed up file.
The new Version 3.5 also includes the following new features:
Remote backup and recovery management (Only for commercial version)
Schedule backup network shared file
E-mail Notification via multiple email addresses and others.
Thus the software is a complete utility for your PC which will not only give you the complete backup but also will recover your system during the crash. All you get is a fully fledged protection that too free of cost.