Dell has finally come out with its long-awaited ultrabook. The new Dell XPS 13 ultrabook is here. Dell has put full efforts in designing an impressive and technically superior Dell XPS 13 ultrabook. With XPS 13, Dell has given a much thinner, a much lighter and a little quicker electronic notebook to the audience. Dell's new ultrabook XPS 13 would surely be tested by the people on the parameters of looks and performance viz-a-viz its price to determine its real value and its standing as compared to its competitors.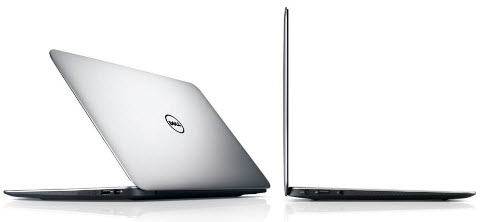 Dell XPS 13 holds a 128GB SSD, Intel Core i5-2467M CPU clocked with 1.6 GHz and supports 4 GB of RAM and has a superior system builds quality. It has strong chassis with a body made of aluminum, magnesium alloy and carbon fiber. On the whole Dell's XPS 13 surely makes an excellent first impression. It has backlit keyboard, 13-inch 1366 x 768 screen with edge to edge Gorilla Glass and a large touch pad, all adding to its impressive display. On the inside you see all metal black and silver. The touch pad has decent sensitivity as far as cursor movement is concerned. It outputs a superior sound quality with integrated set of speakers. Dell XPS 13 gives a battery life of four hours and fifty eight minutes, which is quite respectable.
As we have seen above, there are many good points about the New Dell XPS 13 but certainly a little more work on it could have made it the best ultrabook in the market. Some features which do need a working. Like Dell XPS 13 has no HDMI. It has vent on the bottom. Also overall display quality is mediocre and palm rejection on the touch pad is also not upto the mark. Its pricing is too on the higher side as XPS 13 is presently priced at $999 which is certainly more than its closest competitors.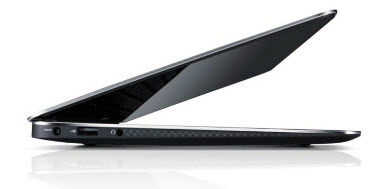 On the whole, Dell XPS 13 is a premium product in the ultrabook segment. It comes with excellent designing and finish and gives a decent performance output. Considering its weak points of middling resolution, low off-angle contrast, poor touch pad performance and slightly high price would make Dell XPS 13 not an outright winner in the ultrabook market but would certainly give a tough time to all of its competitors.