Alienware, an American computer hardware company and a wholly owned subsidiary of Dell is known for its powerful Gaming Laptops. The company offers finest range of laptops and desktops and accessories especially for the true gamers. These computers are embedded with the big screen, high end graphics card, large memory and CPU power to fulfill most of the requirements. Now Alienware also features 3D gaming. The laptop range has 4 variants Alienware M11x, Alienware M14x, Alienware M17x and Alienware M18x.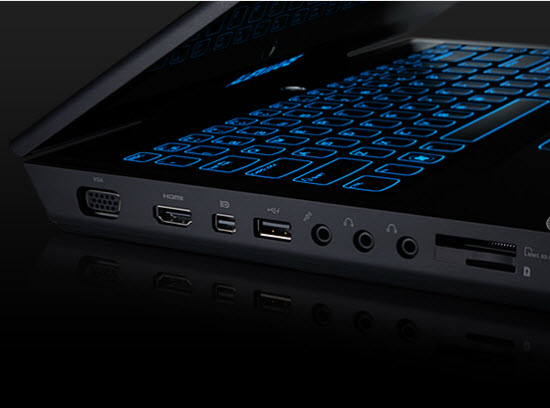 1. Alienware M11x: This Ultra-mobile gaming laptop the most powerful 11″ Laptop in the Universe. Weighing just 2.0 kg (4.4lbs) M11x is designed for gamers who have a mobile life. Just drop it in your bag and go. Having 11.6 inch HD display M11x runs on the Intel Core i7 2617M 1.5GHz (2.6GHz w/Turbo Boost, 4MB Cache) processor and has NVIDIA GeForce 540M series graphics technology and up to 2GB of DDR3 graphics memory.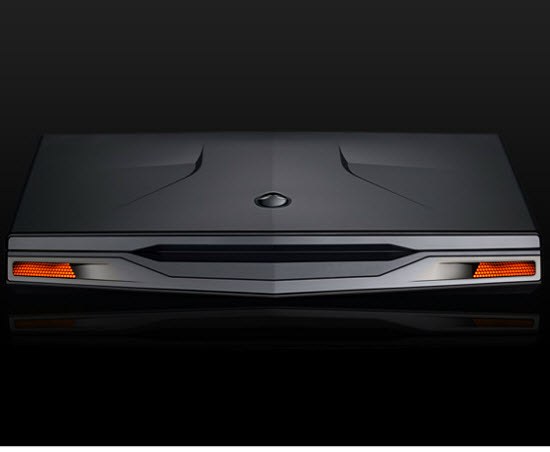 Installed with Genuine Windows 7, 64bit, English operating system with up to 16GB of dual channel DDR3 1333MHz memory makes the Alienware M11x, a multitasking madness powerhouse. Steam, the popular digital distribution gaming software and Eve Online, the popular sci-fi MMO, can be preinstalled on M11x laptop.
Dell Price: $999.00
2. Alienware M14x: Featuring NVIDIA Optimus technology in 14inch HD display and weighing less than 7lbs.2, the Alienware M14x is capable of up to six hours of battery life. With up to 8GB of 1600MHz DDR3 memory and optional Intel Quad Core i7 CPUs featuring new Intel "Huron River" architecture and Turbo Boost 2.0 technology, you can beat any game on the market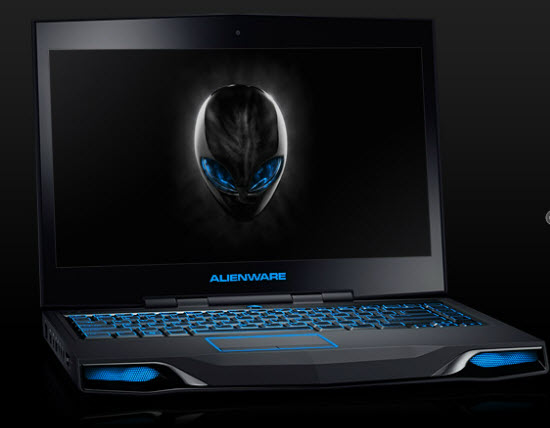 It also gives you an option of WirelessHD through which you can wirelessly blast 3D or Full HD game.
Dell Price: $1099.00
3. Alienware M17x: M17x is the Alienware's first 3D capable gaming laptop. The 17 inch wide screen and NVIDIA graphics with 120Hz 3D panel option offers you to experience the ultimate 3D Graphics. Your 3D games and Blu-Ray content would never have looked so real before.The HDMI ports, one mini display port, and a VGA port gives you an additional option to connect through your large HD screen of television.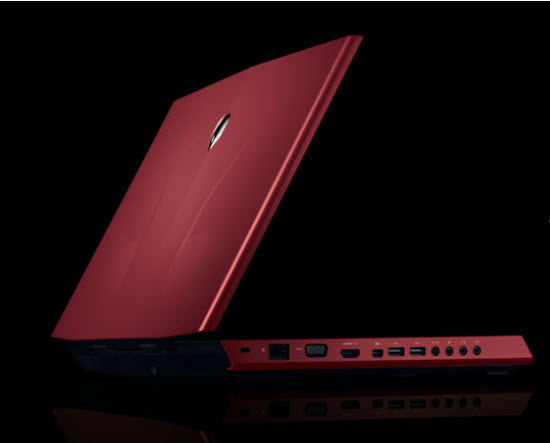 Running on Intel Core i7 2860QM 2.5GHz (3.6GHz with Turbo Boost, 8MB Cache) processor and offering up to 24GB Dual Channel DDR3 at 1333MHz (4DIMMS) M17x gives you the power to play through hard-core games and intense applications. It also integrates Analog 5.1 Surround Audio Support to convert it to live theatre and has up to 1000GB3 Solid State hard drive and 3.0 MP camera.
Dell Price: $1499.00
4. Alienware M18x: The 18.4 inch superwide full HD display of M18x gives the desktop performance in a mobile platform. It offers up to 4GB of GDDR5 graphics memory; you can opt for a dual-graphics solution powered by either NVIDIA SLI or AMD CrossFireX technology to experience desktop power on mobile chassis.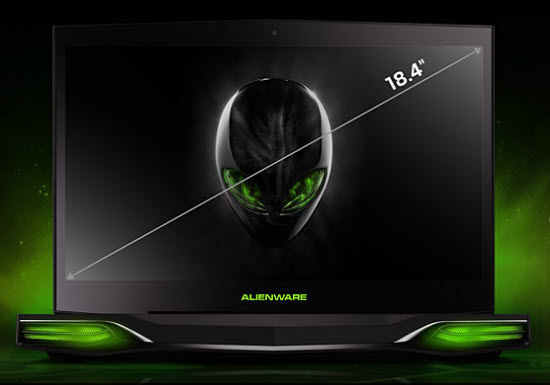 For limitless power performance you can upgrade your OS to a factory-overclocked Intel Quad Core i7 Extreme CPU to 4.0GHz featuring Intel Turbo Boost Technology 2.0. M18x can be loaded up to 32GB of DDR3 RAM3 at speeds up to 1600 MHz for the ultimate multitasking experience. M18x also has a support for up to 7.1 Surround Sound Audio.
Dell Price: $1999.00