After its emergence and gaining popularity since 2010, Android OS has never looked back and has been the most acclaimed platform of SmartPhones.
Many brands are powering Android OS in their SmartPhones and now Android Tablet is slowly marking its identity on tablet shelves. The open-source nature of Google's Android OS is considered one of the best alternatives to Apple's iOS when it comes to SmartPhones and tablet computers.
Below is the presentation of 10 best Android based Tablet computers which are most popular.
10 Best Android Tablets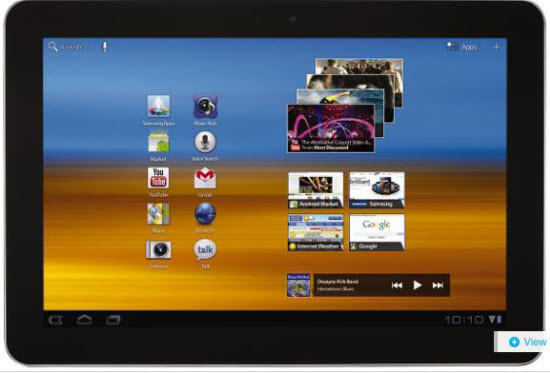 Lighter than ipad2, The Samsung Galaxy Tab 10.1 showcases a latest Android 3.1 or Honeycomb operating system, which is powerful and very user-friendly. It has a sleek and thin design. It has a 3-megapixel back camera and a 2-megapixel front camera for video calling and self-portraits, and powerful dual speakers. The tablet comes with Wi-Fi connectivity, 2.4GHz, 5GHz and has 1GB RAM.
Price: $499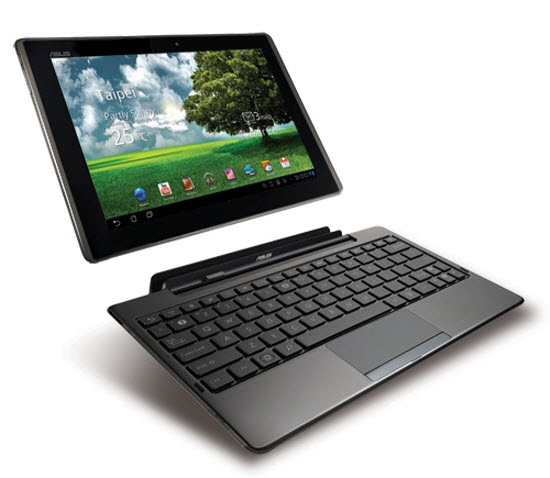 Asus Eee Pad Transformer is the most compelling Android tablet. Staring at $400, the Asus Eee Pad Transformer has the lowest price of any Honeycomb tablet. Also, its high-quality screen and relatively cheap keyboard/dock make it an attractive option. It powers NVIDIA Tegra 2 1.0GHz dual-core CPU which makes it excellent for multitasking & A 5MP rear- and 1.2MP front-facing camera which can shoot and record HD video with 1080p video playback It also supports Adobe Flash 10.2 and its 3D stereo with max bass response with SRS premium sound makes it sound aloud.
Price: $400
3. HTC Flyer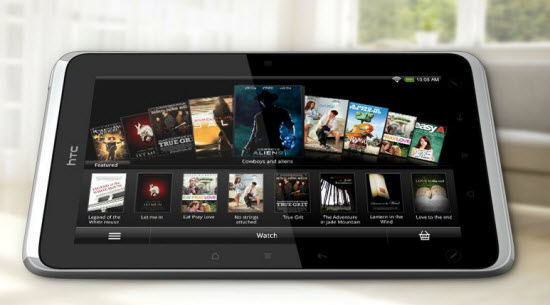 HTC Flyer is a portable 7-inch tablet with a digital pen that can do more for you than you can imagine and weighs just (14.82 ounces) with battery. It has 1.5 GHz processor for superfast browsing and seamless multitasking and is based on Android platform with HTC Sense. It supports 5 megapixel color camera with auto focus and 1.3 megapixel front camera. The tab has 32GB internal memory and 1GB RAM. The HTC Flyer puts a new spin on the 7-inch Android tablets.
Price: $499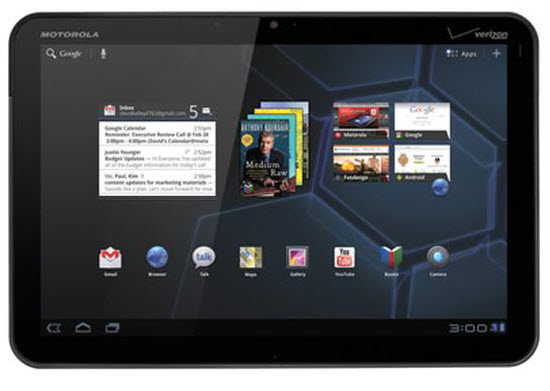 The Motorola Xoom was the first Honeycomb tablet to hit the shelves. Based on Android 3.1(Honeycomb) and sporting 10.1-inch screen to enjoy HD video Motorola Xoom has a 5MP rear camera with dual-LED flash and 2MP front camera. It has 1GHz Dual Core processor and upto 32 GB of memory. It has a Solid build quality, decent battery life and gives good performance. In all aspects it is good choice to buy for.
Price: $499(Wi-Fi only)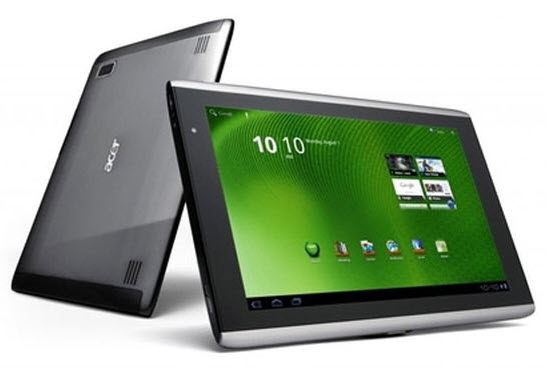 The Acer Iconia Tab offers Android Honeycomb on a 10.1-inch screen along with GPS. It has Google Android 3.0 "Honeycomb" operating system and dual-core NVIDIA Tegra 2 CPU and HD-optimized graphics from the ultra-low power NVIDIA GeForce and 1 GB DDR2 SDRAM .It is Designed to maximize content enjoyment, providing the rich multimedia, gaming and Web experience It has a rear camera of 5-megapixel with an integrated LED flash and front camera for video calling.
Price: Starting at $378.00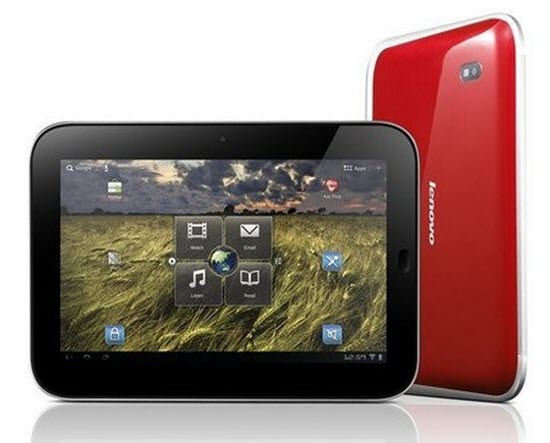 Released in July, the Lenovo IdeaPad K1 is the company's first consumer Android tablet. It has NVIDIA Tegra T20 1.0GHz Processor and Android 3.1 honeycomb operating system. Having dimensions 10.4" x 7.4" x .5" and weighing less than 1.7 pounds IdeaPad K1 comes in three colors and with more than 30 preloaded apps. It has Integrated front (2M) and back (5M) camera and Up to 1GB DDR2 memory and up to 64GB SSD storage and 10 hours battery life.
Price: $499.
7. LG Slate V909 3D Tab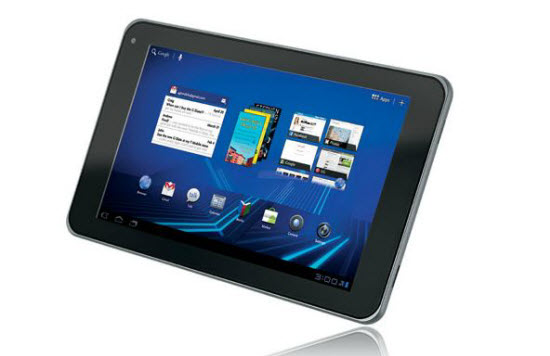 With brilliant 8.9″ High-Definition Touchscreen LG Slate has the NVIDIA Tegra 2 1GHz Dual-Core Processor with 4G support to create fast and seamless multitasking computing. It has 32GB of internal storage, both a gyroscope and accelerometer. It has stereoscopic rear-facing dual cameras of 5MP, capable of 1080p 3D capture, with LED flash and also a third 2 megapixel camera up front for video chat. And internal Memory of 32GB and 1GB RAM.
Price: $530
8. Toshiba Thrive 16GB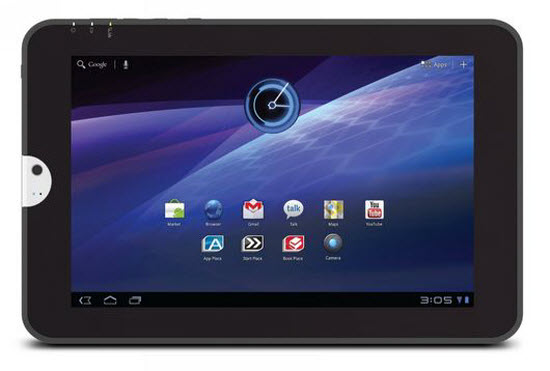 Thrive Tablet by Toshiba powered by Android 3.1 Honeycomb O.S., it offers a better way to browse the web, enjoy e-books and HD videos, play games, and listen to music. It has a gorgeous 10.1" diagonal high-res multi-touch widescreen display and NVIDIA Tegra 2 1GHz processor. Thrive tablet gives you plenty of options with two onboard cameras. It has 2-MP front webcam and built-in microphone to video-chat with clarity and 5-MP auto-focus rear camera with video in beautiful high-definition (HD 720p). The Toshiba Thrive's very aggressive pricing gives it an advantage over most other tablet.
Price: Starting at $399.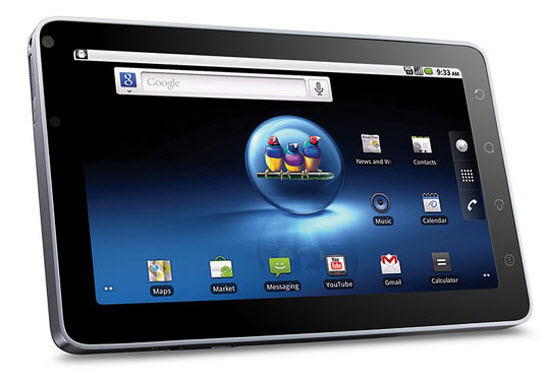 The ViewSonic ViewPad 7 delivers Android 2.2 on a 7-inch screen, with a powerful processor and rear- and front- facing cameras. It has a slim, ergonomic and lightweight design, weighing in at 0.8 lbs and measuring 0.45 inches thick. It has 600 MHz processor and 512MB NAND Flash and micro SD expandability up to 32GB and 512MB RAM. It also features 802.11b/g networking, Bluetooth and is 3G ready (Quad-band GSM).
Price: US$279.99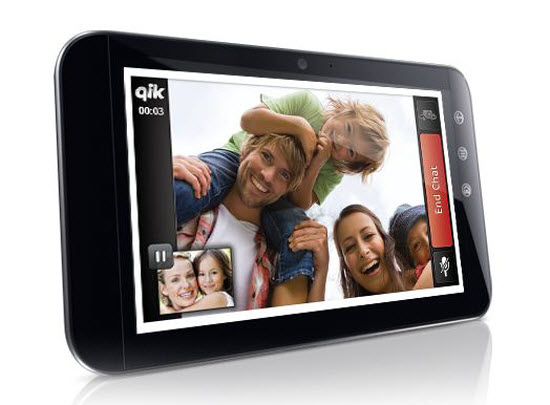 The Dell Streak 7 Android tablet allows you to share photos, videos and movies together. It has NVIDIA Tegra T20 Dual Core Mobile Processor and is on Android 2.2 (Froyo) platform. It supports Rear 5MP Auto Focus camera with Flash and 1.3MP front-facing camera for face-to-face chats on popular services such as ooVoo and Qik. Streak has 16GB of internal storage, plus Wi-Fi, Bluetooth. It's small enough to carry around, big enough to gather around.
Price: $299.99