If your PC is running slow and you are frustrated with your PC performance then SpeedUpMyPC can help you to run you computer fast.
SpeedUpMyPC scans your computer to identify the processes, files and settings that are slowing you down, before wielding a powerful range of tools to optimize your system for improved performance. With single click simplicity, network settings, RAM and CPU function are all scanned, cleaned and tuned for speed, while junk files are deleted for space. The result is a computer that works faster and better.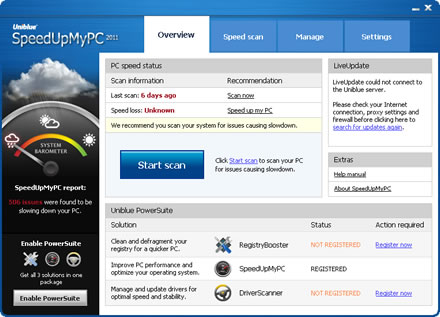 SpeedUpMyPC 2011 normally cost $39.95 but you can get this software for free. There is a PC Advisor Exclusive offer going on which will give you SpeedUpMyPC 2011 for free with genuine license key. To get this software for free you have to follow these steps:
1. Go to Promo page using this link – Promo page
2. Click the Big button "Get Your Free Product".
3. Fill the simple form with your Name and email id etc and submit the form.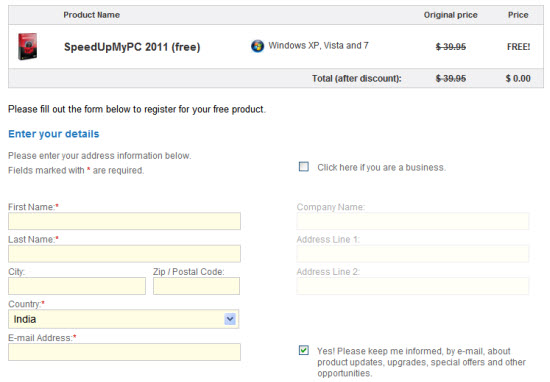 4. You will get your serial key.
5. Download latest SpeedUpMyPC software from this link.
That's it! Enjoy your free SpeedUpMyPC 2011 and increase your PC performance. Please not this offer expires on 1st June 2011.