Adobe the most promising worldwide company in terms of creating multimedia and internet related softwares develops a large variety of tools and utility software to serve you. One of them is the famous and widely used Adobe reader which is a multipurpose free global software capable of viewing, creating, editing and managing files in Portable Document Format (PDF).
Adobe Reader allows you to open the files with .pdf extensions. This is a portable file format reader which is available for Windows, Mac OS, and Android operating systems. You can view all your PDF content using this Adobe Reader including drawings, email messages, spreadsheets, videos, and other multimedia elements. You can also comment on those texts simply by highlighting text or using sticky notes. PDF files can be edited too by selecting the tool from the software which allows extraction, editing and manipulating the content of the file.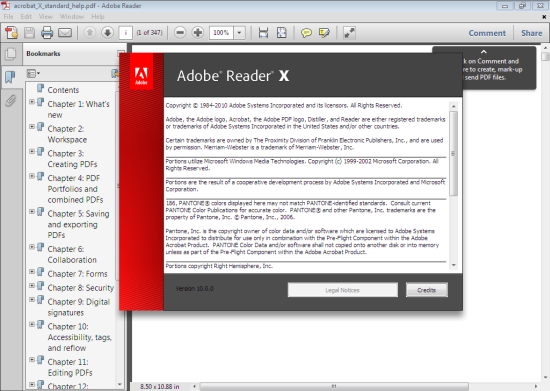 The notes you write can be completely protected from malicious attacks as Adobe Reader encrypts your whole data and also provides the functionality of applying digital signature to your copy of contents. You also get online services from Adobe system which enables you to read the content of PDF file online without having the software being installed at your system.
But the main concern that arises with this software or rather with any software is that the company provides online installers that can be installed on one machine only. Already the size of software is about 50MB so if you need to install it in all your PCs and laptops in the network then you need to download 50MB for each machine which will be time consuming and more importantly bandwidth wasting. So to avoid this extra wastage of time and bandspace we are providing you with the offline installer of Adobe reader.
The offline installer needs to be downloaded once and can be run on any number of systems you need to install on. Click on the below link to get the offline installer at your system.
Adobe Reader 10.1.1 Offline Installer with Direct Download link
Download Adobe Reader 10.1.1 for Windows (50.24 MB)
Download Adobe Reader 10.1.1 for Mac (68.15 MB)
Download Adobe Reader 9.4.2 for Linux (57.49 MB)