Many a times you face problem while opening any file on your desktop. Either you don't have proper software which can open the file or sometimes even you have already installed the software but still it shows unsupported content type. It becomes really frustrating and annoying if the file you want to open doesn't feels like opening at your PC. There is a single solution to all your problems provided by FreeOpener.
FreeOpener is a FREE software which allows users to open and view many different types of file format without downloading the specialty software. FreeOpener is capable of handling and opening over 80 different file formats including Microsoft Office Files (.doc, .docx, .ppt, .pptx, .xls, .xlsx, .xlsm, .msg, .vcf), Adobe Files (.swf, .flv, .psd, .pdf) and many others.
Now you can open any media file, text file, flash files or any other without any hassle and that too very quickly.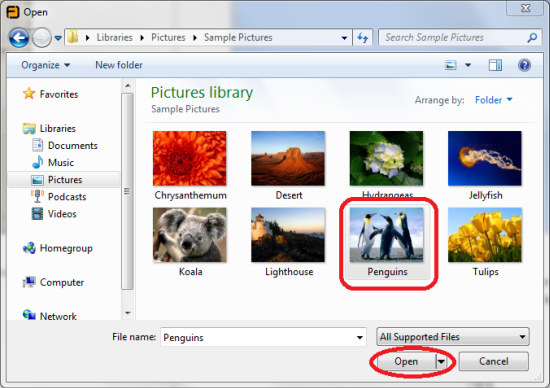 The interface of the program is very simple and has only three menu options: File, Edit, and Help. File menu allows you to select and view different files in large window and you can even edit those file and print them if required directly from there.
FreeOpener can open various file types like Microsoft Office documents, Adobe PDF Files, images, movies and music. The software is capable of opening 80+ file types on Windows including PDF, DOC, AVI, DOCX, ZIP, JAR, XML, HTML, SWF, PHP, XLSX, MKV, FLV, XLS, JPEG, TXT, PSD, WMV, GIF, TIFF, JPG, MOV, MP4, LOG, PNG, MPEG, MPG, CSS, MP3, CFG, HTM, BMP, JS and many others.

The software is 100% FREE and can be very useful for quick opening of the file and you need not to worry about any special software to be installed on your PC. But the little bug is that it is only for Windows other operating system users still have to rely on their softwares only.