Today Android has become the most popular operating system among the mobile devices like phones and tablets. Competing with the Apple OS iOS, Android has succeeded in making millions of its users. Many people are now going for the Android devices but they actually don't know that up to what extent their mobile phone can become the utility device.
There are millions of apps available on the Android market some of them are paid while most of them are free to use. You just need to install them on your Android device to use it. But to choose from that number of apps and searching for the relevant apps may become quite difficult and time taking. So for the convenience we have garnered 10 must have apps that you must install on your device which will make your phone complete and fully featured.
Among the list we have collected different types of apps for fun making, utility, safety and others. Below is the list of 10 must have Apps for your Android Phone.
10 Very Useful Android Apps
Having an Android Device and not having the Facebook app is just like watching a movie in mute mode. Today Facebook has become the part of people's life and everybody wants to be on the Facebook. But remaining 24×7 online via your PC or laptop is not possible. So Android provides you the feature to install Facebook app on your device and lets you enjoy every feature of your Facebook account via your phone. The Facebook app is capable of sharing status updates from your home screen, chat with your friends, check out your News Feed, look at your friends' walls, upload Photos, check your Messages, watch videos and many more.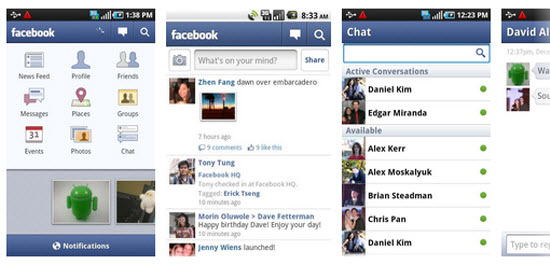 If you are having the Android device and still unknown to Angry Birds then you are really missing the real fun. Angry Birds the most popular game in the technological world has make millions of user's its hard core fans.
The game is about destroying the fortresses of pigs by the birds whose eggs have been stolen by these pigs. The game has 285 levels and requires logic, skill, and force to solve. You need to drag on the screen to throw the stones at the forts of pigs. The game is really interesting and more than 5, 00, 00,000 people have already installed the game on their Android devices.

Some distractions always remain associated with the good work. Accordingly this computer world is filled with viruses and other malicious contents that harm your device. To protect your device from these harmful objects you must have install some antivirus program. Android market offers you with number of antivirus applications but the best among the free apps is the AVG antivirus.
AVG antivirus is a free security solution that protects your phone from viruses, malware, spyware & online exploitation in real-time. It scans the apps, settings, kill tasks that slow the device, browse the web safely and perform many other such security related tasks to protect Android device from affecting.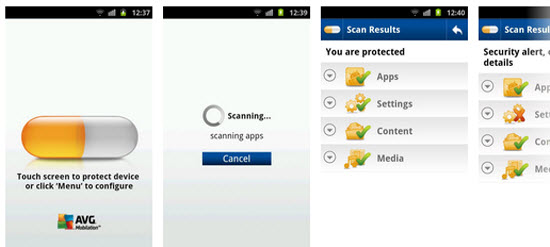 Many times you forget to close the app you opened for a while and it keeps running in the background. This will utilize the memory space of your phone and will slow the speed of the device moreover will consume the battery at a faster rate. To save the memory and battery of your phone there is a app Advanced Task Killer that kills the apps automatically when not in use.
ATK is often used to kill app and clean memory. You can also kill the app which you have forgotten to close or are running without any need.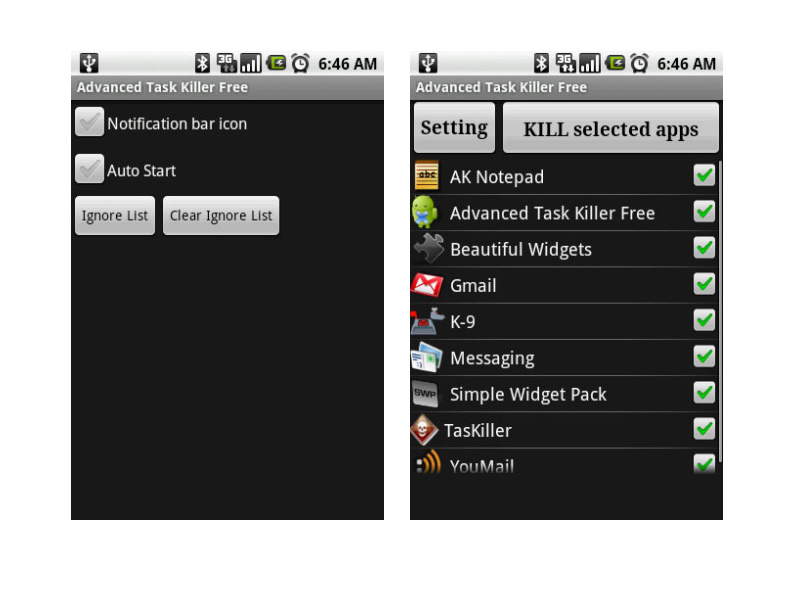 Your Android device is capable of reading the eBooks and pdf files. So if you want to read these files on your Android device then you need to install the eBook reader and Adobe Reader is the free global standard for reliably viewing and sharing PDF documents across platforms and devices.
You can easily and efficiently access the widest range of PDF file types with this Adobe Reader including PDF Portfolios, password-protected PDF documents and Adobe LiveCycle rights-managed PDF files. You can view these pdf files and the eBooks having the pdf format and can even access the encrypted files and can interact with these files using this free app.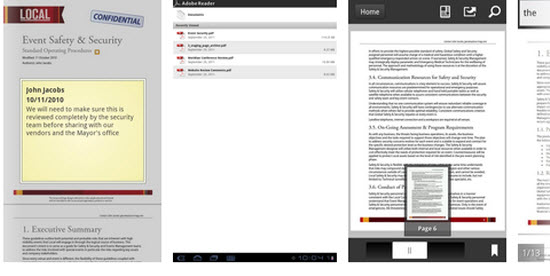 Google Map is one of the most useful and widely used app by Google for searching the places in the world. Google map provides you with the feature of locating any place on the world map using its satellite images. You can check any part of the world while sitting at home. Moreover you can also trace the path of going from one place to another.
The latest map enables you to navigate for free using the GPS system and search the latitudes and exact locations of the places.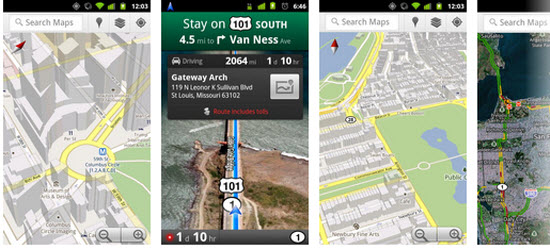 Accessing internet on the Android phone can be a bit costly deal since as you browse the internet; browsing on internet always downloads KBs of data. But with this Opera Mini browser which compresses the page before opening you can save a lot of data capacity.
Opera mini browser is the fastest mobile browser which saves your money on data and offers fast speeds. It utilizes one tenth of the data if compared with normal browsers. The new interface of the browser makes the browsing further improved and you can pinch to zoom the content.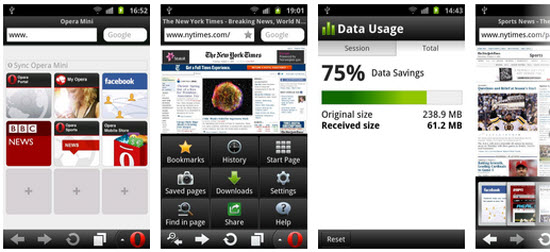 If you are a music lover and have a habit of listening songs quite often then installing the Winamp app for playing the music is must. It is one of the best music app on Android market. You can Play, manage and sync music from your Mac or PC to your Android device using the app.
You can create your playlist, add your favorites, import songs from itunes library and can access much other functionality with this free music app.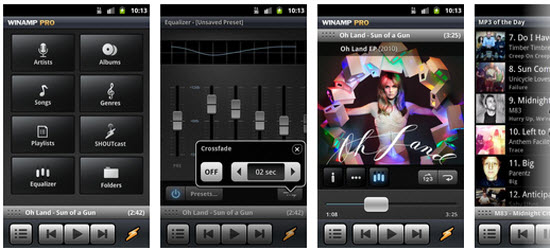 WhatsApp is a great utility app for sending messages to your friends via 3G network or Wi-Fi network. This is a free app for 1st year and afterwards you need to pay $1.99 per year. Now forgot the SMSs and send messages via WhatsApp. The app is compatible with Android, BlackBerry, iPhone, Windows Phone and Nokia phones.
You can send and receive messages, pictures, audio notes, and video messages and moreover you can do group chats also. You can send messages to your friends internationally also and the app likewise SMS uses your phonebook to add the contacts without any need of pin or password. This great app will surely reduce the cost sending SMS and will let you enjoy while remaining connected with the friends.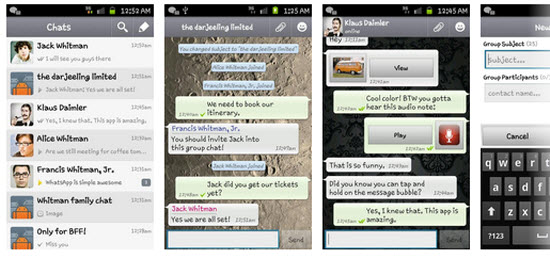 Flashlight serves as a great utility for those having flash light on their camera. It is helpful under the dark conditions when there is no other natural or artificial light. The camera's LED serves as the torch and this easy to use app is currently the best led flashlight app on the Android Market.