Samsung, a strong player in the market of  desktop computer introduced a new 7 all in one series of desktop which powerful features, unique design and touch screen user interface. The Samsung Series 7 All-in-One PC DP700A3B comes in two models at a price of $999 and $1,999.99 with some variations in the specifications.
The looks of the desktop attracts the attention of the most and has 23inches flat brilliant LED-backlit screen with 1920 x 1080 Full HD resolution. The TV-like design of 16mm thick monitor works great as an Internet TV. The vertical screen can be positioned backwards to a full 90-degree flat position making it suitable for touch games.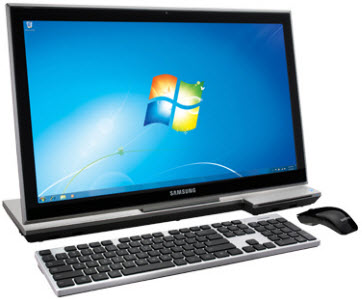 Internal Specs: The DP700A3B comes with a 1TB, 7,200rpm hard drive more than enough for the use and has an upto 8GB System Memory to make it really fast. The desktop also comes with a wireless keyboard and mouse thus allowing you to locate yourself according to the convenience.
The Samsung series 7 all in one desktop runs on Genuine Windows 7 Home Premium (64Bit) operating system and powers Intel Core i5-2390T Processor (i3-2120T Processor in $999 model). It also sports Intel HD Graphics 2000 graphic card for playing games.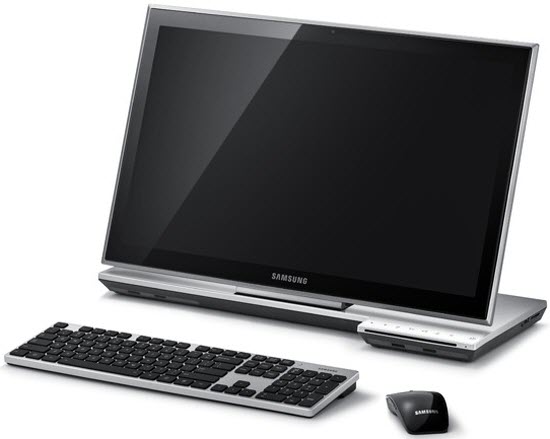 The connectivity options include 802.11 b/g/n Wireless LAN and high speed Bluetooth V3.0 while the multimedia features include 8 W Stereo Speaker (4W x 2) and 1.3MP HD Integrated Web Camera for better interactions with the friends.
There is an external port for HDMI output and the desktop has 1 high speed USB 3.0 port and 4 USB 2.0 ports. The desktop consumes the power of 120W and gives you top performance.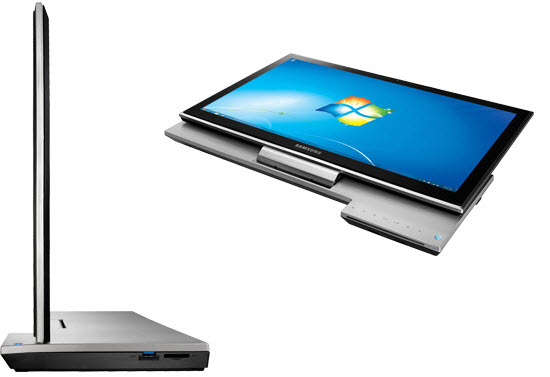 Overall, the Samsung series 7 gives you all in one performance with better touch and improved features. Samsung has given a tough competition in the market and is marking its place in the computer world apart from the Smartphones and other gadgets.