You may have noticed when you visit some website they ask to install Microsoft Silverlight. If you don't know about Microsoft Silverlight, then here you will learn why you need Silverlight.
Microsoft Silverlight is an application framework used to create and run interactive Web, desktop, and mobile applications. Silverlight run-time environment is available as plug-in which is powered by .NET framework and compatible with multiple browsers, devices and operating systems. Its current version, Microsoft Silverlight 5 support multimedia, graphics and animation, and some new features like webcam, microphone, and printing to enable you to create incredible applications. You can say Silverlight is similar to Adobe Flash.
You can develop Silverlight application using basic editor like notepad using .NET framework. You can also use different tools like QuickStart version of Microsoft Visual Studio 2010 (the Microsoft Visual Web Developer 2010 Express version is free) and the Silverlight 5 Tools for Visual Studio 2010.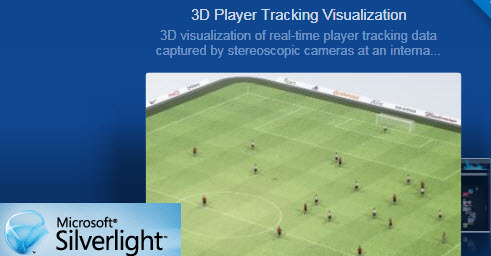 Current Silverlight version is 5, and Silverlight 5 is available for download and is expected that Silverlight 6 will be released soon.
Microsoft Silverlight 5 comes with a rich set of development tools and interactive applications that are compatible with a wide variety of platforms. Silverlight 5 has Richtextblock controls and Pivotviewer to provide great clarity of texts and varied font styles for wrapping of texts. It supports 64 bit apps, 3D graphics, hardware decoding apps, etc.
Some important features of Microsoft Silverlight 5 include:
Support for XAML Debugging
Comes with Implicit data templates
Double and also multi click support
GPU-accelerated and XNA-compatible 3D API
WAV support
Provides Low-latency quality sound effects
Multiple display support
Delivers Significantly improved performance over previous versions and many other features
Now days many website are using application developed on Silverlight because of that some website request you to install Silverlight plug-in. Microsoft Silverlight is available to download from Microsoft Silverlight official website as web installer. You can also download Microsoft Silverlight offline installer from direct download link listed below.