After long wait and many leaked photographs, Apple has finally launched the iPhone 5 on 12th September 2012 in San Francisco. It will be available in the market from 21st September 2012. iPhone 5 is priced at $199 for the 16 GB model, $299 for 32 GB model and $399 for 64 GB model.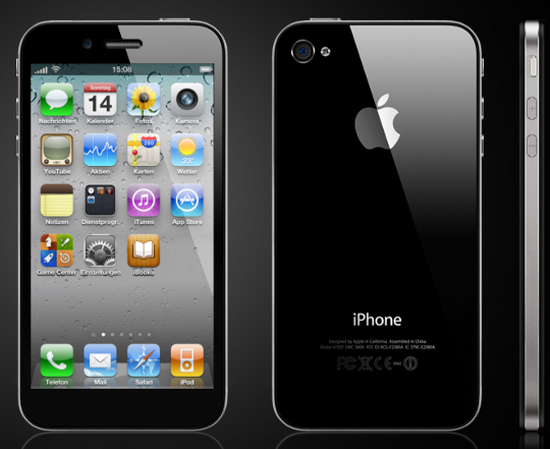 As compared to iPhone 4S iPhone 5 has a screen of 4-inch retina display (326pixels per inch with a resolution of 1136 by 640) which enables one more line of app to be displayed making 5 rows of apps in the display. iPhone 5 is now working on iOS 6 and specially designed chip by Apple A6 making its powerful and fast on its performance and wireless technology.
iPhone 5 has is being claimed as the thinnest phone ever. As compared to iPhone 4S it is 18 percent thinner, it is just 7.6 millimeters thin. iPhone 5 is 20 percent lighter and 12 percent less in volume than iPhone 4S.
iPhone 5 has 8 mega pixels iSight camera which is more enhanced in iPhone 5 because of its some extraordinary features, sapphire crystal lens to provide crystal clear image, panorama images up to 28 pixels, still images of moving objects and LED flash. iPhone 5 also has a Face Time HD camera at the front for video calling more clear and recording of 720 pixels HD video.
Another new feature of iPhone 5 is the use of Nano-SIM card which is about 44 percent smaller than a normal SIM (micro). It is built on LTE for high speed connectivity which is divided in to two chips one for data and another for voice. It also has a dual band 802. As compared to iPhone 4S it has a new lighting connector which is smarter, strong and slighter than iPhone 4S.
No doubt that iPhone 5 is better than iPhone 4S but the features that are being enhanced in iPhone 5 does not make much a difference in its working. If all the features that are being enhanced in iPhone 5 has not been made it makes nit a much difference.
iPhone 5 Features
4 inch Retina display (326 pixels per inch)
Sleek (18% thinner, 20% lighter and 12% less volume)
Ultra fast wireless (LTE)
CPU as A6 chip (faster than of iPhone 4S)
Better battery
iSight camera (panorama image)
New ear pods
New maps designed by Apple
Many new Siri features (understand more questions)
iOS 6 (Operating System)
iCloud storage
iPhone 5 Price
$199 for 16GB
$299 for 32GB
$399 for 64 GB
Is iPhone 5 the thinnest smartphone?
iPhone 5 is being claimed as the thinnest phone ever but it is not as there are many other phones that are thinner than iPhone 5 like Motorola RAZR XT909, Motorola DROID RAZR CDMA and Motorola RAZR XT910 they are about 7.1 millimeters thin.