Apple has launched its yet another tablet iPad Mini on 23rd October 2012. iPad Mini is said to be the mini version of iPad. iPad Mini has been priced at $329 for its 16 GB models and higher for its 32 GB and 64 GB.
iPad Mini has a screen size of 7.9 inches with multi touch LED screen with IPS technology. It comes with Apple Dual Core A5 processor in it. iPad Mini has a superb camera in a low range as 5 mega pixels camera with auto focus on its rear and 1.2 mega pixels on its front with full HD video recording and many other amazing features.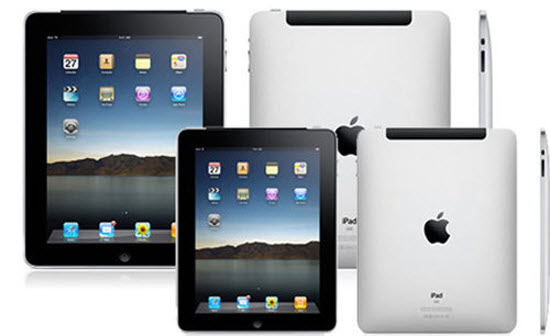 iPad Mini is launched to give tough competition to other 7 inch tablet like Google nexus 7, Amazon Kindle Fire HD and many other Android based tablet. But the comparison doesn't worth because of the prize factor as iPad Mini cost $329 as its starting range where as Google Nexus 7 comes with similar features cost $249 and Amazon Kindle Fire ranges to $250 only.
Is there need and use of comparing iPad with other tablets, as it can only be compared with other iPad models only. iPad has its unique identity which can't be compared with another 7 inch tablet.
iPad Mini is far less than iPad original it lacks in many things with iPad its price, its processor, its size and its retina display. iPad 3 is far ahead from iPad Mini in its many features.
iPad Mini can be compared easily with iPad 2 the only thing iPad 2 is ahead from iPad Mini is its screen size which is about 9.5 inches otherwise iPad 2 has many features which iPad Mini has in it.
iPad Mini has a resolution of 163 pixels per inch whereas iPad 2 has a resolution of 132 pixels per inch, camera both rear and front of iPad Mini is far better than iPad 2, iPad 2 has 720 pixels HD video recording where as iPad Mini is full HD, iPad Mini has a lighting charger whereas iPad 2 has simple 30 pin charger, iPad Mini also has Siri feature which is missing in iPad 2. The thing in which iPad 2 is higher than iPad Mini is its price it starts from $399.
So, wanna ask you all readers a big question which one are you going to buy…???
| | | |
| --- | --- | --- |
| | Apple iPad Mini | Apple iPad 2 |
| | | |
| Price 16 GB | $329 | $399 |
| Display | 7.9 inch | 9.7 inch |
| Chip | Dual-core A5 | Dual-core A5 |
| Camera | 5 MP at rear and 1.2 MP at front | VGA Resolution both rear and front |
| Video Recording | 1080p HD recording | 720p HD recording |
| Connector | Lightning | 30 Pin |
| Battery | 10 hours | 10 hours |