As you know that Windows 8 has been launched now you need software that will work with Windows 8. Media Centre is vital software for video recording and as a media player in which you can perform functions like organize your images, videos and music, recording live television and more.
Media Centre does not come with the Windows but you need to buy it separately. As a complementary offer with Windows 8 Pro version Microsoft is giving this Media Centre completely free.
Microsoft is very kind from the day it has launched Windows 8, it is giving many apps, software at low prices or completely free.
Microsoft is giving Windows Media Centre License Key and Download Pack with the Windows 8 Pro completely free. This offer is for a limited time period; this offer has started from 26th October and is valid upto 31st January 2013. After 31st January you have to pay $9.99 for this Media Centre.
To have your own Media Centre all you have to go to the feature page of Microsoft Website and enter your Email and fill the verification code to get the key to download the Media Centre for free. It will take almost 24 hours for getting the key details at your mail box.
After getting the license key, there is a search box the top right corner in which you have to write "Add Feature" and click settings in those setting you need to click "Add Feature to Windows 8".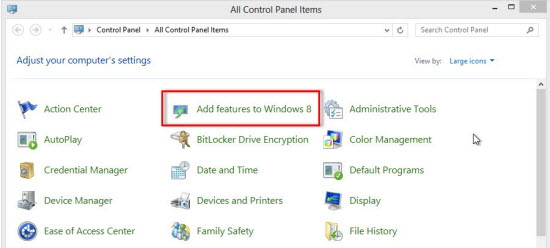 After this it will give you two options whether you need to buy it online or you have the product key click on already have the product key submit the key or code that you have received through Email.
You will get the License to purchase the Media Centre for free and then rest all is the installation of this program.
Media Centre is important software which you require every now and then. You have an opportunity to grab it for free before 31st January 2013.